Samsung Galaxy S7, S7 Edge: An Up-Close Look
Competent and compelling, Samsung's latest smartphones, the Galaxy S7 and Galaxy S7 Edge, don't break new ground, but they're solid high-end offerings. The company also unveiled a VR camera and other device initiatives.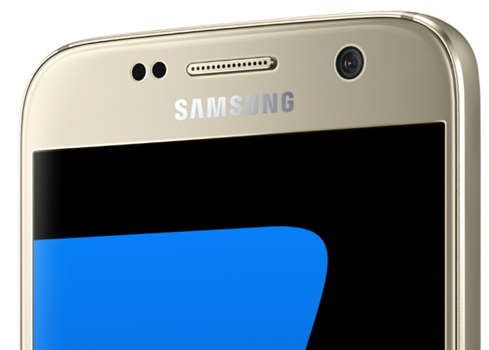 Samsung unveiled its latest flagship mobile phones, the Galaxy S7 and Galaxy S7 Edge, and a 360-degree camera called the Gear 360 during Mobile World Congress in Barcelona, Spain on Sunday night.
The S7 and S7 Edge don't break new ground, but add some features absent from last year's Galaxy S6. And these features are just what the phones needed.
Both are water and dust resistant, like the S5, a definite plus in the event of an inadvertent plunge into a toilet bowl or the more common tabletop spill. And both have expandable storage: The hybrid SIM tray accepts a microSD card that allows up to 200GB of storage beyond the 32GB of internal storage.
If you've ever struggled with unreliable AirDrop transfers on iOS, you should be able to appreciate the benefits of removable storage. The battery of the S7 is not removeable, though it offers more capacity than last year's model (3,000 mAh for the Galaxy S7 and 3,600 mAh for the Galaxy S7 Edge, compared to 2,550/2,600 mAh for the S6/S6 Edge).
That extra capacity helps support the Super AMOLED always-on display, which keeps basic information like calendar entries, date and time, and notifications onscreen, yet knows enough to turn off when the device is in a confined space like a pocket or purse.
[See 8 Must-Have Mobile Tools For Road Warriors.]
Being able to see the time without tapping a button on the phone turns out to be surprisingly convenient.
But the real standout feature of the S7 is its camera, a dual-pixel, 12-megapixel sensor with optical image stabilization. Though the 12-megapixel sensor has fewer megapixels than the 16-megapixel sensor in the S6, the dual-pixel sensor, paired with an ƒ 1.7 lens, captures 95% more light, Samsung claims.
In a test of the camera's low-light capabilities at a Samsung media event earlier this month, the S7 camera produced visibly better low-light images than a "leading competitor," Apple's iPhone 6S. The speed of the S7's auto-focus was also noticeably faster than the iPhone's in low light.
The S7 and S7 Edge are, according to Samsung, the first smartphones to support the new Vulkan API, a low-level graphics framework similar in concept to the Metal framework in iOS. When mobile games or apps that utilize the API become available, they should perform quite well.
Pricing for the S7 ranges from $650-$695, depending on the carrier. The S7 Edge costs about $100 more. Under a 30-month contract, the monthly cost ranges from about $23 to $32, depending on the carrier and model. AT&T, Sprint, T-Mobile, U.S. Cellular, and Verizon Wireless plan to sell the Samsung Galaxy S7 and Galaxy S7 Edge in stores starting March 11, with pre-orders accepted at 8:00 a.m. EST on February 23. Both devices ship with Android 6.0 (Marshmallow).
Get a closer look at some key features of the Galaxy S7 and Galaxy S7 Edge with pictures taken at a Samsung event for media Monday at the Hotel Vitale in San Francisco. Then let us know what you think in the comments. Which of these features are a deal-maker or deal-breaker for you?
What have you done to advance the cause of Women in IT? Submit your entry now for InformationWeek's Women in IT Award. Full details and a submission form can be found here.
Thomas Claburn has been writing about business and technology since 1996, for publications such as New Architect, PC Computing, InformationWeek, Salon, Wired, and Ziff Davis Smart Business. Before that, he worked in film and television, having earned a not particularly useful ... View Full Bio
We welcome your comments on this topic on our social media channels, or
[contact us directly]
with questions about the site.