Windows Phone: More High-End Devices Coming Soon
As Windows Phone loses market share, Microsoft exec says HTC One (M8) and other new flagship devices could bolster demand.
Times are tough for Windows Phone -- so tough that more than a few commentators have already suggested Microsoft should just throw in the towel. But with renewed support from hardware partners, Microsoft leaders still believe Windows Phone can succeed, especially as new devices fill out the lineup.
Since last spring, Microsoft execs have framed their Windows Phone strategy around low-cost devices for emerging markets. This month, however, HTC released a Windows Phone 8.1 version of its One (M8) flagship, which was previously an Android exclusive. Microsoft, currently reorganizing what's left of its Nokia acquisition, is expected to release mid- to high-end Lumia devices in coming weeks.
[Is Amazon's first smartphone a flop? Read Amazon Fire Phone Slow To Ignite.]
If Windows Phone is to grow in emerging markets it needs these higher-end models to set the tone, Windows Phone director Greg Sullivan told InformationWeek in an interview. "Flagship devices help define a platform, create awareness and desire," he said, adding that in markets where Microsoft advertises high-end devices on television, sales of lower-end devices tend to spike.
Unfortunately for Microsoft, these spikes haven't yet added up to much. Earlier this year, Microsoft leaders touted Windows Phone's growth in emerging markets, pointing out that its platform's share even surpassed iPhones' share in certain regions. But according to research firm IDC, this momentum stalled in the most recent quarter; Windows Phone OEMs shipped fewer devices than they had in the year-ago period, and the mobile OS's market share fell to only 2.5%, down almost a full percentage point from the quarter before.
Given this dismal outlook, it makes sense that Microsoft is focused on emerging markets. "We want to go where the growth is," said Sullivan.
To make headway, the company has attempted to re-energize its hardware partners, most of which had left Windows Phone for dead at this point last year. Microsoft established a service portal to help regional OEMs support Windows Phone, for instance. The company also relaxed the OS's hardware requirements and did more to push the company's vision through software, Sullivan said.
He pointed out that previously Windows Phones had to have physical keys, but everything can now be done
via a device's touchscreen. He also noted that new features such as Cortana, the Windows Phone 8.1 digital assistant, do not require client upgrades because almost everything runs in the cloud. Microsoft execs have argued this cloud focus helps low-end devices maintain a high-level user experience.
Microsoft's new hardware standards enable OEMs not only to make cheaper devices, but also to more easily retrofit existing high-end models. Because Windows Phone no longer requires physical buttons, for example, HTC didn't have to redesign the One (M8) hardware it had already designed for Android.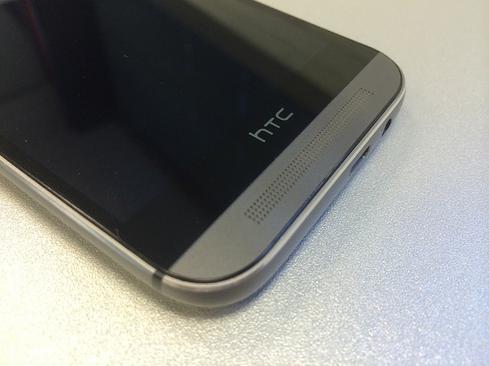 Not all Windows Phone 8.1 flagships will derive from existing Android models. When Microsoft gets around to releasing a flagship Lumia, for instance, the hardware will be designed expressly for Windows Phone. But it's important that Microsoft gave OEMs this flexibility to reuse ideas.
At the high end of the market, devices such as the iPhone enjoy tremendous product loyalty. Apple doesn't lose market share because it loses customers; it loses market share because the low end of the market, where Apple doesn't bother to compete, is growing faster than the high end, where Apple dominates.
Samsung, meanwhile, eats up most of the high-margin opportunities left over by Apple, and Android devices are slowly gaining share in business settings, where Apple owns the mobile scene. These challenges won't persuade many OEMs to commit major resources to a fleet of expensive new Windows Phone devices, at least not until the OS shows more life. But by enabling OEMs to reuse existing hardware investments, Microsoft is allowing partners to produce attractive devices without assuming so much risk.
"The software shift enabled existing devices that didn't run our previous specifications to run our software," Sullivan said.
The earlier specifications, however, were established under an important goal: to create the kind of tight hardware-software integration that made the iPhone so popular. Sullivan said the looser hardware standards don't compromise this strategy, noting that Microsoft engineers worked closely with HTC counterparts. Even though the HTC One (M8)'s Dot View cover already existed for Android, the Windows versions includes the ability to invoke Cortana, he explained, adding that such efforts help the hardware to "light up" Windows Phone's digital experiences.
Time will tell if the One (M8) and other high-end Windows Phone handsets create the "halo effect" Sullivan described, stimulating demand for lower-end models. In the meantime, some users of the original version of Windows Phone are still waiting to receive Windows Phone 8.1. Sullivan said the update should run on the vast majority of existing Windows Phone 8 smartphones and that carriers were working to push out updates as quickly as possible.
If the world wasn't changing, we might continue to view IT purely as a service organization, and ITSM might be the most important focus for IT leaders. But it's not, it isn't, and it won't be -- at least not in its present form. Get the Research: Beyond IT Service Management report today. (Free registration required.)
Michael Endler joined InformationWeek as an associate editor in 2012. He previously worked in talent representation in the entertainment industry, as a freelance copywriter and photojournalist, and as a teacher. Michael earned a BA in English from Stanford University in 2005 ... View Full Bio
We welcome your comments on this topic on our social media channels, or
[contact us directly]
with questions about the site.