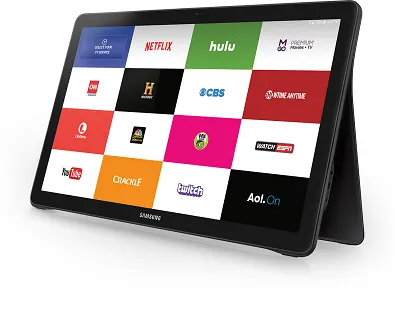 Samsung Galaxy View Review: A Big Tablet With Big Problems
(Click image for larger view and slideshow.)
If you've bought a Samsung Galaxy Note 5 recently, there's a small chance it has slightly different innards compared to the first wave of handsets that went on sale last summer. The changed hardware resolves a sticky issue with the S Pen stylus.
Samsung came under fire shortly after the Galaxy Note 5 went on sale last August. A critical design flaw allowed the stylus to be inserted backwards and become jammed in the slot. The jammed stylus could not be inserted all the way, which meant part of it jutted out from the bottom edge of the phone. This made the phone uncomfortable to hold, use, and carry around.
Worse, forcibly removing the stuck stylus could damage the sensor that detects the S Pen's presence. If the S Pen's sensor is damaged, the Action Center control panel won't appear, and the stylus' main functions are rendered more or less useless. Note 5 owners were not happy when they stumbled into trouble.
Rather than issue any sort of recall or offer to fix jammed Note 5 units, Samsung simply instructed people to be more careful and insert the stylus correctly. In other words, it blamed the problem on user error.
The Note series has always included a stylus. In fact, the S Pen is the phone's signature feature. In previous iterations of the phone, the S Pen could only be inserted in one direction. The Note 5's design differed due to a slimmer chassis. The S Pen was revised to be uniform in size and shape along its length. This is why it's possible to stick the S Pen into the Note 5 incorrectly.
[Read Samsung Fabbing Qualcomm's Snapdragon 820 Chip.]
It's been months, but Samsung finally took action.
"Samsung can confirm that the Note 5 internal S Pen mechanism has been changed to avoid the issue caused by inserting the S Pen incorrectly," said the company in a statement to media. "As always, we recommend following proper instructions for storing the S Pen."
Samsung did not say when the fix was made, nor did it say how to tell fixed units from non-fixed units. The company could certainly do consumers a favor and publish manufacturing dates and/or batch data to make it easier to score a fixed Note 5. So far, the company hasn't provided those details.
In other words, people who want a corrected version of the Note 5 are stuck playing the lottery. Happy hunting.