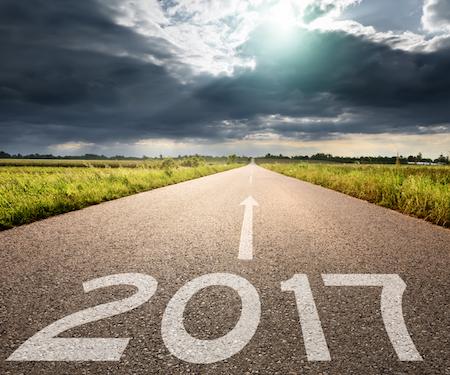 CIOs Face Changes, Volatility In 2017, Forrester Predicts
(Click image for larger view and slideshow.)
If you thought the advent of smartphones and the bring-your-own-device trend that followed triggered your worst data security nightmares, think again. As connected cars become more commonplace, IT professionals need to consider how employees are using these software-platforms-on-wheels to access and share work-related information.
In-dash infotainment systems already enable you to read and respond to email, texts, and voice messages, and some store a copy of the contacts in your smartphone, all from the comfort of the driver's seat. What happens as these systems become more sophisticated and interconnected? What information will employees share via their infotainment systems, and how will IT protect it?
Samsung's announcement that it would acquire Harman International Industries -- owner of multiple car audio brands -- raises the urgency of these questions.
On Nov. 14, the South Korean electronics giant announced it would acquire Harman for $8 billion or $112 per share -- a 28% premium over the company's stock price from Friday, Nov. 11. Samsung plans to operate Harman as a standalone subsidiary, and there are no plans to eliminate workers or staff, according to a company statement.
Harman is probably best known for its large offering of automotive audio brands, including JBL, Lexicon, and Infinity. The company also operates a connected car business, which involves some 30 million vehicles and includes audio systems, infotainment, telematics, connected safety, and security.
In a time when the mobile market is undergoing changes and slowing down, connected cars could be the next platform for technology innovation. The vehicles are also likely to tap into corporate IT resources -- even for those outside of the automotive business. Connected vehicles are capable of capturing large amounts of data and will play a key role in the burgeoning internet of things (IoT) ecosystem.
In its statement, Samsung noted that it would now have access to "Harman's 8,000 software designers and engineers who are unlocking the potential of the IoT market."
By 2020, Gartner predicts there could be as many as 250 million connected cars, including self-driving vehicles, on the world's roads. As companies like Samsung pour money into these platforms, enterprises of all types will need specialized groups of IT professionals to maintain, monitor, and develop applications for these vehicles, as well as protect how employee data is handled within the ecosystem.
As Young Sohn, Samsung's president and chief strategy officer of Samsung, summarized in a statement:
The vehicle of tomorrow will be transformed by smart technology and connectivity in the same way that simple feature phones have become sophisticated smart devices over the past decade. We see substantial long-term growth opportunities in the auto technology market as demand for Samsung's specialized electronic components and solutions continues to grow.
For Samsung, the move comes at a time when the company is facing scrutiny over its smartphones and other devices. It also comes within a changing mobile marketplace, in which smartphones and other devices have lost some of their luster with consumers, and in which competitors such as Google, Microsoft, Apple, and others moving assertively into the automotive market.
[How can you keep your data safe? Read 10 Hot Security Technologies Enterprises Need Now.]
Traditional automakers, such as Ford and GM, have already started investing heavily in technology and in people to help with their own connected car efforts. Beyond its own share-riding business, Uber is also looking at connected car, as well as self-driving and autonomous vehicles.
In its own analysis, Samsung views the connected car market as reaching $100 billion by 2025. While Harman already offers over-the-air updates, security, and other features, Samsung is looking to bring its own expertise into the company, including upcoming 5G technologies, which will be crucial to IoT deployments, displays, user experience, and interface designs.
In its statement, Samsung noted that it would also look to incorporate its processor technology into Harman's platforms. The chip market is also another field of expansion for many companies. In October, Qualcomm bought NXP Semiconductor for more than $38 billion as a way to enter the semiconductor market for cars.