Virtual Reality: Still Goofy After All These Years
The 2015 Game Developers Conference reminded us how hard it is to look cool while playing with VR. Yet, business interest in VR has surged recently as companies try to figure out how to reach beyond hardcore gamers.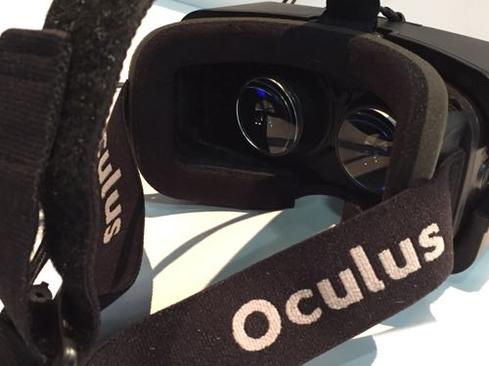 Reality is free, yet it can often leave you feeling shortchanged. Virtual Reality (VR) is expensive, and may leave you feeling exhilarated, if it hasn't made you motion-sick.
Facebook paid $2 billion last year for Oculus, maker of the Oculus Rift VR headset, because it sees a future in which virtual reality becomes an accepted form of mass entertainment. To judge by the exhibition floor at the 2015 Game Developers Conference (GDC) in San Francisco this week, many companies share that vision. (Full disclosure: GDC is produced by InformationWeek's parent company, UBM Americas.)
It's a vision that goes beyond games, as Oculus CTO John Carmack suggested in his keynote address at GDC on Wednesday. As an example, he cited the fact that his grandmother views panoramic pictures she's taken with her mobile phone through a Gear VR headset.
Businesses are already experimenting with VR. Carmaker Audi plans to make the Audi Virtual Reality Experience available to a limited number of dealerships later this year. The VR car marketing program has been in pilot testing in Brazil for more than a year.
In January, Oculus announced the formation of Story Studio, an in-house group focused on the production of virtual reality movies.
To understand the commercial appeal of VR, consider what it lacks: Distractions. When you're participating in virtual reality, you're all in. You're as engaged as you can be, and engagement matters to artists and advertisers alike. An audience that doesn't pay attention doesn't pay off.
This may explain, in part, why interest in VR among technology companies has surged recently. It's also about how smartphones can work with VR headsets to make VR more affordable. And it's about incremental improvements in a variety of motion and graphics technologies that make VR systems more practical to implement.
[ VR was a hit at Mobile World Congress 2015. Read VR, Smartwatches, Wearables: 8 Cool Gadgets From MWCl. ]
Here's a quick recap of recent VR news:
Sony's VR headset, Project Morpheus, which debuted at last year's GDC 2014, is now slated to ship in 2016.
Microsoft HoloLens goggles were unveiled in January.
Samsung and Oculus have announced a new version of Samsung's Gear VR goggles designed to accommodate its new Galaxy S6 smartphone.
Razer is developing the OSVR headset. Google offers Cardboard, cardboard goggles that rely on a smartphone display to present stereoscopic images.
HTC and Valve are working on a VR headset called Vive.
A handful of other companies, including Fove, GameFace Labs, Magic Leap, Sulon Technologie, Vrvana, and Zeiss are developing similar technology.
VR has been a long time coming. Back in the 1990s, VRML -- virtual reality modelling language -- was all the rage. The focus then was on making 3D graphics interactive and browser-friendly. Everquest, Second Life, World of Warcraft, and various other virtual worlds showed that 3D graphics could be captivating and sometimes profitable. Now, Second Life founder Philip Rosedale is back with High Fidelity, flush with venture funding, to make a 3D ecosystem fitted to VR headsets.
We can speculate whether or not there's a VR bubble that's about to pop. But what fun is that? What we do know is that the technology will evolve and become more commonplace as companies figure out how to reach beyond hardcore gamers. Eventually, Magic Leap or some company like it will figure out how to make VR work without having to strap a bulky device to your face. Until then, enjoy the fantastical fakery before your eyes, and try not to think about the way you really look.
Thomas Claburn has been writing about business and technology since 1996, for publications such as New Architect, PC Computing, InformationWeek, Salon, Wired, and Ziff Davis Smart Business. Before that, he worked in film and television, having earned a not particularly useful ... View Full Bio
We welcome your comments on this topic on our social media channels, or
[contact us directly]
with questions about the site.