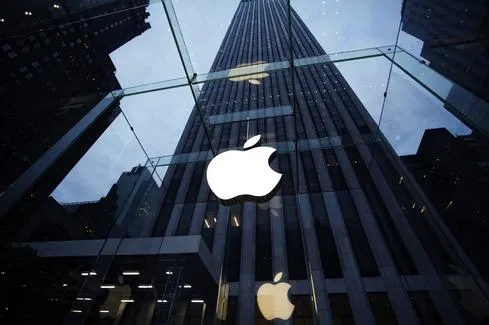 Apple At 40: 12 Products That Changed Computing Forever
(Click image for larger view and slideshow.)
Despite facing declining iPhone shipments, Apple managed to attract famed investor Warren Buffett's Berkshire Hathaway, which snapped up $1 billion of the company's stock.
The investment marks the first time that Buffett's Berkshire Hathaway investment firm purchased Apple shares and, perhaps more significantly, the move signals it expects the company to post growth in the future.
When Berkshire Hathaway grabbed 9.81 million Apple shares valued at about $1.07 billion during the first quarter ending March 31, Apple had reported its first-quarter earnings results for the period ending Dec. 31, in which it forecast weakening iPhone sales in the months to come.
Sure enough, during its second-quarter, that ended March 26, Apple reported its first-ever drop in iPhone shipments and first overall year-over-year revenue decline in 13 years. The company's prognosis for the coming months called for a continued weak performance.
Buffett's Berkshire Hathaway is known as a value investor. The buy indicates that it's betting that Apple's intrinsic worth is more than Wall Street believes, and that over time its growth will convince other investors.
Apple is banking on its Apple Watch and Apple TV to help drive its growth, which are part of the company's "other products" category. That category grew 62% to $4.4 billion in the first quarter, compared to its performance the same time a year ago.
For Buffett, the Apple investment takes him out of his comfort zone. The so-called Oracle of Omaha tends to avoid technology stocks, preferring to invest in companies where he understands their business and industry. Buffett, by the way, does not own a smartphone, according to a Fortune report.
[See why iPad Pro 9.7 May Be Apple's Best Tablet Yet.]
According to a Wall Street Journal report, it was one of Berkshire's two investment managers who made the investment decision, and not Buffett. The report also noted that Buffett usually makes the picks when it involves a stake greater than $1 billion.
Berkshire Hathaway may be holding out hope that Apple's iPhone 7 will be a major hit, a move that would counter weak excitement for its recently introduced iPhone SE.
For a point of reference, Berkshire Hathaway bought the shares during the January-to-March quarter, when Apple's stock traded between a low of $93.42 to a high of $108.99. Berkshire Hathaway will find if its bet is going in the right direction in September, when Apple is expected to unveil its next iPhone model.