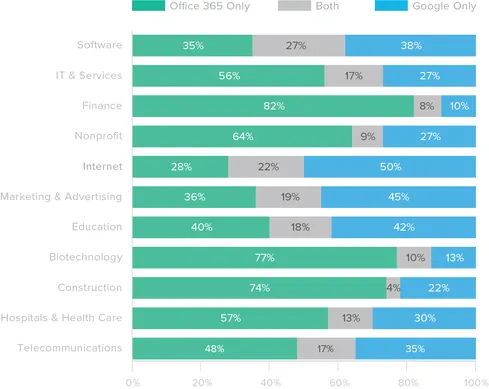 Google Apps Vs. Office 365: Which Suite Reigns Supreme?
(Click image for larger view and slideshow.)
Creating and sharing video content from mobile devices is nothing new, but the immediacy of live streaming is all the rage these days. It's become a popular way for creators to connect more directly with their audiences.
YouTube has offered live video streaming since 2011, but only to major video producers. Now it wants to put that power into the hands of everyone.
Google announced plans to bake mobile live streaming directly into the YouTube mobile application. The company says users won't need a separate app: A big red capture button in the corner will start live streaming. Users can easily select a thumbnail photo and also chat in near real-time.
"We think this will offer you an entirely new, more intimate and spontaneous way to share your experiences with your communities," Kurt Wilms, product lead for Immersive Experiences at YouTube, wrote in a blog post.
Mobile live streaming will carry forward all the features already available to regular videos. Users will be able to search for live videos, and also discover them organically via playlists and recommendations. Google claims videos will be protected from unauthorized use, and that its "peerless infrastructure" is "faster and more reliable than anything else out there."
The "anything else" Google is referring to includes some serious competition from the likes of Facebook and others.
The push to enable live video streaming has been in progress for some time. Back in 2014, Sony made it possible for owners of its flagship Xperia Z smartphone to broadcast directly to YouTube with software of its own.
In early 2015, Meercat brought a live streaming app to mobile devices that targeted Twitter. Meercat was followed quickly by Periscope, which is owned by Twitter. Persicope quickly usurped Meercat's popularity and has become a viable way for people to share live video.
For example, T-Mobile CEO John Legere is a huge user of the app and often live streams company announcements. US House Democrats used Periscope to broadcast their recent sit-in over gun control measures.
[Read Google Fiber Expands Gigabit Rollout With Webpass Buy.]
Then there's Facebook. Facebook has spent the last year boosting its ability to host video content. The social network would prefer its users keep their eyeballs within Facebook rather than jump to other apps and services to view content.
Facebook users can record content and save it directly to Facebook and can live stream it to their friends and followers. Only recently, Facebook made it possible to respond to videos with videos. Facebook recently enabled 360-degree videos.
YouTube had to respond, but it is starting small. The online video giant is soft-launching with a handful of content producers, including The Young Turks, AIB, Platica Polinesia, SacconeJolys, and Alex Wassabi at VidCon.
It says it expects to roll out live video streaming to more users soon, but didn't provide any sort of timeline.