NYSE, United Airlines Shutdowns Spark Paranoia
United Airlines and the New York Stock Exchange both experienced massive outages this morning. The causes are slowly coming to light.
This morning, both United Airlines and the New York Stock Exchange each experienced "network connectivity issues" that appear to be due to unrelated technical issues in the networks of the two companies.
While the two events seem to be unrelated, the first thought on many minds was cybercrime or cyber-terrorism. The immediate leap to that conclusion leads to an understandable question: Are we too paranoid for our own good?
Jerry Irvine, CIO of Prescient Solutions and a member of the National Cybersecurity Task Force, said in a telephone interview that the paranoia is simply a byproduct of the times in which we live. And the fact that these two events seem relatively benign doesn't mean companies should let down their guard. Said Irvine, "There are probably thousands of hacks happening at any time," though he added, "... so without seeing some sort of coordinated reason, I would go with it as coincidences."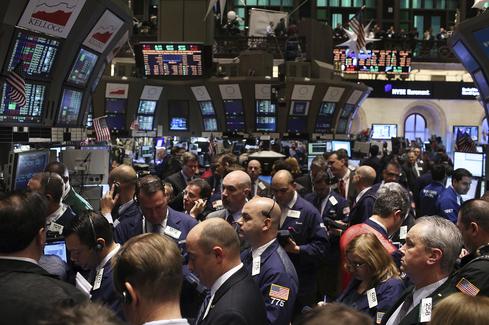 United Airlines was first to experience problems as the software responsible for reservations went offline, forcing the FAA to issue a ground stop at 8:26 a.m. EDT. The ground stop came because the unavailability of records meant that the airline couldn't check the TSA no-fly list for possible problem flyers. The ground stop was lifted for UA's regional carriers at 8:41 a.m., though it was around 9:45 a.m. EDT when the stop was finally lifted for all UA flights. The airline reported that more than 4,000 flights were affected, with the impact on travelers likely to extend through Thursday morning.
[ What could possibly go wrong? Read 7 Data Center Disasters You'll Never See Coming. ]
The New York Stock Exchange (NYSE) suspended trading at 11:51 a.m. EDT. The shutdown was not the first technical problem of the day for the exchange, which suffered issues with symbols and confirmations of some trades as early as 10:40 a.m. EDT. While the main stock exchange was shut down, trading on electronic exchanges was unaffected, and other major exchanges were reporting no issues. As of 1:00 p.m. EDT, trading was still suspended, with no indication from the exchange of when it might resume. While early reports on media outlets blamed the outage on "network connectivity issues," the New York Times has reported that the cause was a software upgrade prior to the opening of trading Wednesday morning. InformationWeek called the NYSE to confirm this report, but an Exchange spokesperson would neither confirm nor deny any cause.
InformationWeek will continue to follow this story and update information as more facts become available.
UPDATE -- 4:15 p.m. EDT
The NYSE resumed trading shortly before 4:00 p.m. EDT. The Exchange confirmed to media outlets that the outage was caused by a software update gone wrong.
United Airlines has reported that a router issue caused their outage, though the company has released no details on the nature of the router problem that brought their reservations and process automation systems to a standstill.
In addition to the NYSE and United, the Wall Street Journal experienced significant web site degradation beginning shortly after the NYSE outage, with many visitors receiving 504 (Gateway Timeout Error) messages while others were presented with a simplified version of the normal homepage. Other pages and sections of the site were unaffected, and staff from the journal reported that higher than normal traffic due to the NYSE news contributed to the problems.
InformationWeek will continue to follow this story and update information as more facts become available.
With additional reporting by Larry Loeb.
Curtis Franklin Jr. is Senior Editor at Dark Reading. In this role he focuses on product and technology coverage for the publication. In addition he works on audio and video programming for Dark Reading and contributes to activities at Interop ITX, Black Hat, INsecurity, and ... View Full Bio
We welcome your comments on this topic on our social media channels, or
[contact us directly]
with questions about the site.