Open Container Initiative Finds Footing In Linux Foundation
Container spec has been sanctioned as a self-governing project under the Linux Foundation umbrella. Next up: election of its Technical Advisory Board.
The Open Container Initiative, which was formed last June to set the future direction of container technology, has established its self-governance and new status as a collaborative project of the Linux Foundation, as of December 8. In an interview with InformationWeek, Docker's lead representative to the initiative, Patrick Chanezon, chief developer advocate, said creating a self-governing body was crucial to maintaining cooperation among the competing members of the initiative.
The primary body is the OCI's Technical Developer Community, which includes the 26 contributors to the OCI specification, its runtime, and reference implementation, plus the nine maintainers who review and approve the work going into each OCI component. The maintainers include those from OCI founders Docker, CoreOS, Google, and Huawei, plus five from other community members. This community is responsible for the ongoing development of the specification and runtime, and for timing their releases, Chanezon said.
The Developer Community and the 41 existing members of OCI will next form a Technical Oversight Board, which will oversee the different elements of the project, guarding against inconsistencies within its different elements and serving as a court of appeals for any disputes that arise among the different development groups, Chanezon explained.
[Want to learn more about how Docker is adding security to containers? See Docker Tightens Security Over Container Vulnerabilities.]
Next, the Technical Oversight Board will be elected and empowered to guide development efforts along the lines of an already-defined roadmap published on Github. While that task sounds simple, OCI has set an ambitious goal of providing a specification and runtime environment that is vendor neutral and also capable of running on three different hardware architectures and four different operating systems. The hardware targets are Intel x86, ARM, and the IBM z System, or mainframe Power chips. The operating systems are Linux, Windows Server, Solaris for x86, and IBM's mainframe z OS.
The members of the OCI group, developers and users alike, had to agree to establish a viable form of self-governance for OCI to become a project of the Linux Foundation, which it is as of Tuesday, December 8, Chanezon said.
"OCI wants to be the lingua franca for containers so member companies can be sure their containers will run on any architecture, any cloud," he said.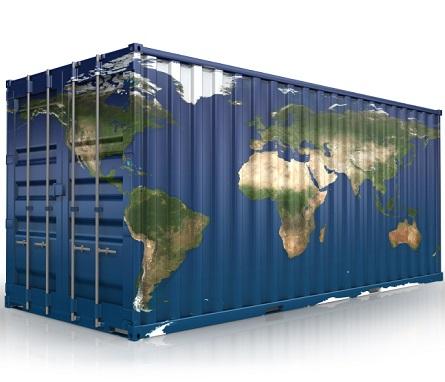 The members, which include Amazon, Google, IBM, Oracle, Microsoft, Red Hat, and EMC (all participants in an early and frustrating race to establish virtual machine technology) seem to have taken the lessons of that experience and brought them to the OCI. EMC's VMware, the biggest winner of the VM competition (at least inside the enterprise), is also a member, having recognized that the cloud has changed the terms of competition this time around.
Goldman Sachs, the financial services firm that's also a leader in the Open Compute Project, is a member of the OCI. Other members include Apcera, Apprenda, AT&T, ClusterHQ, Datera, Dell, Fujitsu Ltd., HP Enterprise, Infoblox, Intel, Joyent, Kismatic, Kyup, Mesophere, Midokura, Nutanix, Pivotal, Polyverse, Portworx, Rancher Labs, Resin.in, Scalock, Sysdig, SUSE, Twitlock, Twitter, Verizon, and Weaveworks.
Chanezon said work on the specification has progressed since June while the governing structure was taking its final shape. "We're pretty advanced. You can follow the specification and compile code and create containers that run today."
Nevertheless, the specification is still a way from its generally available stage. "We're not at a 1.0 version yet. It's more like 0.1 or 0.2," he said
Work on a shared specification got underway when Docker and CoreOS buried the hatchet and agreed to get behind a common industry spec.
CoreOS, trailing Docker in the marketplace, proposed a specification, and in June Docker agreed to contribute its formatting approach and its runc runtime implementation to the initiative. As outside contributions were added to the spec and runtime, Docker's latest release, 1.9, has become a slightly different implementation from the OCI's. But Chanezon said Docker is committed to implementing the OCI version of the spec and runtime in either its next release (Docker 1.10) due out in January, or the one after that (Docker 1.11) due out in March.
"This level of industry support illustrates the prevalence of container technologies across IT infrastructures, much in the way we saw with virtualization 10 years ago," said Jim Zemlin, executive director of the Linux Foundation, in the December 8 announcement.
The membership of the initiative believes that standardizing the base technology will allow a spirited competition to emerge in the areas of innovating tools, management services, and new applications on top of the core elements. The initiative is a welcome addition to the Linux Foundation's collaborative project ecosystem, Zemlin noted.
New deadline of Dec. 18, 2015 Be a part of the prestigious InformationWeek Elite 100! Time is running out to submit your company's application by Dec. 18, 2015. Go to our 2016 registration page: InformationWeek's Elite 100 list for 2016.
Charles Babcock is an editor-at-large for InformationWeek and author of Management Strategies for the Cloud Revolution, a McGraw-Hill book. He is the former editor-in-chief of Digital News, former software editor of Computerworld and former technology editor of Interactive ... View Full Bio
We welcome your comments on this topic on our social media channels, or
[contact us directly]
with questions about the site.