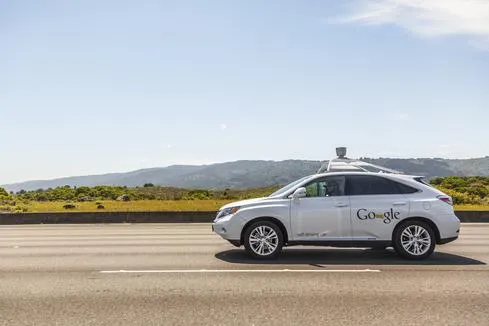 Google, Tesla, Nissan: 6 Self-Driving Vehicles Cruising Our Way
(Click image for larger view and slideshow.)
The California Department of Motor Vehicles (DMV) has released draft autonomous vehicle deployment regulations -- the next step toward allowing the public to operate self-driving cars on California roadways in the future.
The regulations, which the DMV released on Dec. 16, will establish the requirements that manufacturers must meet to certify that their autonomous and self-driving vehicles have been successfully tested, meet certain safety requirements, and are ready for the general public to operate on public roads.
Key aspects of the draft regulations include manufacturer certification and third-party testing. Third-party testing organizations will be required to conduct a vehicle demonstration test to provide an independent performance certification of the vehicle. They will also be required to have a licensed driver in the vehicle.
In addition, the regulations state that manufacturers will be approved for a three-year deployment permit, which will require them to regularly report on the performance, safety, and usage of autonomous vehicles. Manufacturers must also disclose to the operator if data other than the information needed to safely operate the vehicle is collected.
"The primary focus of the deployment regulations is the safety of autonomous vehicles and the safety of the public who will share the road with these vehicles," DMV director Jean Shiomoto wrote in Wednesday's statement. "We want to get public input on these draft regulations before we initiate the formal regulatory rule making process."
In addition to public workshops intended to gather input from industry, consumer and public interest groups, academics, and the general population, DMV officials have asked California Partners for Advanced Transportation Technology (PATH), a research program of UC Berkeley, to conduct a peer review of the behavioral competencies necessary to safely operate autonomous vehicles.
So far, two public workshops are scheduled to allow interested parties to provide input on the draft regulations. The workshops will be held in Sacramento on Jan. 28, 2016, and in Los Angeles on Feb. 2, 2016.
The draft DMV regulations come at a time when the self-driving vehicles market is getting even more serious.
An unnamed source briefed on Google's strategy for its autonomous vehicles told Bloomberg that the company's self-driving car division would be spun off into an entity under the search giant's Alphabet umbrella corporation.
So far, Google has one of the most public players in the self-driving car space, grabbing headlines for its vehicles cruising the streets of Austin and, in one case, getting busted by the Mountain View police department for going too slow.
[Read InformationWeek's interview with Ford's CIO.]
Traditional auto companies are also looking to make their own advances in self-driving vehicle technology, with Ford this week announcing that it's moving forward with self-driving car tests. Its driverless Fusion vehicle will start cruising California streets in 2016.
At the 2015 Tokyo Auto Show, Japanese carmaker Nissan detailed that it has begun testing its first prototype vehicle that demonstrates piloted driving on both highway and city roads. By 2018, the company hopes to implement a multiple-lane piloted drive that can conduct lane changes on highways.
In Europe, German auto giant Daimler has already hit the highway, bringing an automated series-production truck to the A8 between Denkendorf and Stuttgart airport. The self-driving Mercedes-Benz Actros truck is equipped with the company's Highway Pilot system, which is designed for autonomous driving on public roads.
**Elite 100 2016: DEADLINE EXTENDED TO JAN. 18, 2016** There's still time to be a part of the prestigious InformationWeek Elite 100! Submit your company's application by Jan. 18, 2016. You'll find instructions and a submission form here: InformationWeek's Elite 100 2016.