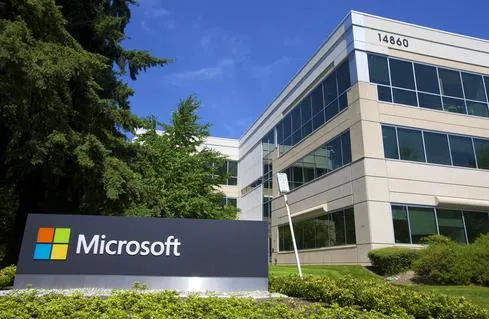 Windows 10, New Devices, Exec Shakeup: Microsoft's 2015
(Click image for larger view and slideshow.)
It has already been an exciting year in Redmond, and the news keeps on rolling as the New Year approaches. Microsoft this week shared updates on Cortana for iOS and Android, Windows 10, Microsoft Band 2, and a new Linux certification.
In the latest effort to broaden its user base, Microsoft this week launched Cortana as an app for select smartphones running iOS, Android, and Cyanogen operating systems. Officials first announced plans to bring Cortana to iOS and Android in May.
All competitor platforms will have the same basic Cortana functions. iOS, Android, and Cyanogen users can set reminders, ask questions, check the weather, follow areas of interest, and track flights or packages.
[How are top companies hiring analytics talent?]
Due to developer restrictions, Cortana's features vary from phone to phone. Android users can activate the digital assistant by saying "Hey Cortana" from the app or their home screen, for example, but iPhone users cannot. When the 12.1.1 update launches, Cyanogen will have the ability to toggle network modes, turn off the phone, or enter Quiet Mode via Cortana.
The Microsoft Band 2 received a major upgrade this week. Microsoft's $250 fitness tracker, an update from the original Band, will now remind people if they've been still for too long and enable them to set notifications to get up. No worries, you can turn it off when you're sleeping.
An updated Exercise Tile makes it easier to track length of workout, heart rate, and calorie burn during exercise. A range of exercises, including yoga and strength training, can be saved to the Microsoft Health app.
In addition, the Band has new music controls to play, pause, and skip tunes, and also control volume. It's also compatible with Spotify, a major plus given the fact that users typically have to connect their smartphone via Bluetooth to hear music.
As of this week, all PCs and phones running Windows 10 are on the same build: 10586.29. This follows a Dec. 4 update from Microsoft's Gabe Aul, CVP of engineering systems, who announced minor update Windows 10 Mobile build 10586.29 was available to Windows Insiders, and that updates would be delivered more often.
"As our partners and Microsoft ship new Windows 10 mobile devices and existing devices are upgraded to Windows 10, all of our users will start to see more updates coming through Windows Update," he explained. "These will be addressing feedback we receive from our Windows Insiders and new Windows 10 users."
This week, build 10586.29 rolled out to all Windows Phone users with a Lumia 550, Lumia 950, or Lumia 950 XL. The broad availability of this update indicates Microsoft is sticking with its plan to bypass carrier approval and push updates directly to phones, reported ZDNet's Mary Jo Foley, who received the update on a Lumia 950 despite not having an activated AT&T SIM.
Not long after, Microsoft released cumulative update 10586.29 to Windows 10 PCs, putting the same version of Windows 10 on PCs, tablets and smartphones. While the PC and mobile versions of Windows 10 have some differences, they will now receive updates at the same time.
Finally, this week brought some Linux news. Microsoft announced it will certify people who demonstrate the "ability to design, architect, implement, and maintain" Linux solutions that leverage Microsoft's Azure platform.
The certification is officially named the Microsoft Certified Solutions Associate (MCSA) Linux certification. To earn it, candidates will need to take a Microsoft exam, "Implementing Microsoft Azure Infrastructure Solutions," and earn the Linux Foundation Certified System Administrator certificate.
**Elite 100 2016: DEADLINE EXTENDED TO JAN. 18, 2016** There's still time to be a part of the prestigious InformationWeek Elite 100! Submit your company's application by Jan. 18, 2016. You'll find instructions and a submission form here: InformationWeek's Elite 100 2016.