In July, Microsoft previewed HP's Stream, a $199 Windows 8.1 laptop, but little else has been said about the device. Support documents posted online have revealed the Stream's specs and given the market its first sense of what a $200 Windows PC might offer.
The Stream will run Windows 8.1 with Bing, one of several free and low-cost Windows licenses offered to OEMs. Microsoft introduced the new options in an effort to make Windows devices more affordable and to stem rising sales of Google's Chromebooks. With a price that undercuts most similarly sized Chromebooks (often by more than $100), the Stream could help Microsoft's cause. But recent Chromebook momentum makes the issue far from certain.
Even though the Stream isn't yet available, HP -- perhaps inadvertently -- posted a maintenance guide for the device. First spotted by MobileGeeks.de, the guide documents the Stream's specs and components, which are headlined by an AMD A4 Micro-6400T quad-core processor clocked at 1.0 GHz and a Radeon R3 integrated graphics chip.
[Windows 8's struggled, but Microsoft might be primed to rebound. Read Windows 'Threshold': 7 Things to Expect.]
InformationWeek asked HP to confirm the specs listed in the guide and reveal when the device would be available. An HP spokesperson told us the company currently has nothing to share about the device, other than that it is working on a family of Stream products that run Windows.
According to the guide, the Stream will feature a 14-inch non-touch display with 1366 x 768-pixel resolution. It will come with either 32 GB or 64 GB of flash storage, 2 GB of RAM, a 720p webcam, two USB 2.0 ports, one USB 3.0 port, and a HDMI connector. The guide also indicates that Microsoft will offer Stream owners 100 GB of free OneDrive storage for two years.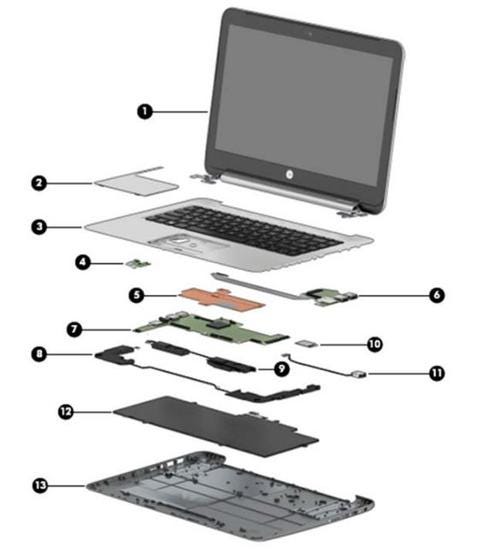 When the device hits the market, it will be cheaper than most Chromebooks, which have become enormously popular in the education sector and are starting to show mainstream traction. Earlier this month, Gartner predicted Chromebook shipments will reach 5.2 million units this year, and almost triple that number by 2017. As InformationWeek's Thomas Claburn pointed out, that total -- 14.4 million units -- would be only around 2 million less than the number of Macs Apple sold last year.
Still, not everyone is persuaded that Chromebooks are poised to break out. Earlier this summer, Techaisle analyst Anurag Agrawal told InformationWeek contributor Kevin Casey that Chromebooks' ultimate popularity depends on a range of unanswered questions, including whether IT will embrace the devices as thin clients and how Google and its partners advance the "cheap-and-simple" ethos under which Chromebooks launched. HP's rep stated that the company is dedicated to providing customers a range of operating system choices.
Agrawal also said Microsoft could shake things up with a "Bing book"-- more or less what the Stream is expected to be. But that doesn't mean manufacturers will abandon blossoming Chrome-based lineups while they try out Microsoft's new offering. HP, for instance, produces a range of Chromebooks.
Last October, HP CEO Meg Whitman characterized Microsoft as a rival, and began hyping Windows 7 PCs once it became clear Windows 8 devices were not in high demand. Given this backdrop, if the Stream doesn't sell well, HP might continue to invest more resources in Google platforms.
Then again, HP has already invested in one other budget-oriented Windows 8.1 device -- the $250, touch-equipped Pavilion 10z notebook, which launched in July. It's likely HP and other PC OEMs are simply playing the field until the market for budget computers shakes out.
In its ninth year, Interop New York (Sept. 29 to Oct. 3) is the premier event for the Northeast IT market. Strongly represented vertical industries include financial services, government, and education. Join more than 5,000 attendees to learn about IT leadership, cloud, collaboration, infrastructure, mobility, risk management and security, and SDN, as well as explore 125 exhibitors' offerings. Register with Discount Code MPIWK to save $200 off Total Access & Conference Passes.