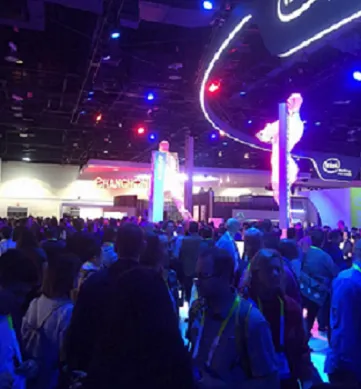 Windows 10 Laptops, Hybrids Grab The Spotlight At CES 2016
(Click image for larger view and slideshow.)
Microsoft has announced plans to further expand its aggressive Windows 10 distribution strategy. Its "Get Windows 10" alerts will begin to arrive on business PCs, the company reported in a Jan. 13 blog post.
Those running a home edition of Windows are already familiar with these notifications, which prompt users to download their free Windows 10 update. The pop-ups began appearing before Windows 10 officially launched in July 2015.
Windows Pro devices had previously been off-limits to the OS upgrade push. Users running Windows 7 Pro and Windows 8.1 Pro will begin to see the Get Windows 10 app on their taskbar and receive notifications urging them to get their free update.
[Microsoft releases Outlook and Skype updates for iOS and Android.]
Get Windows 10 is part of Microsoft's plan to push Windows users to adopt its new OS. The app checks users' PCs for Windows 10 compatibility and sends a notification when the device is ready to upgrade.
This week's news only affects PCs connected to an Active Directory domain and set up to receive updates from the Windows Update service. PCs configured to receive updates from System Center Configuration Manager, Windows Server Update Services, or other outlets will not be affected.
It's important to note this update does not affect larger businesses. Windows 7 Enterprise and Windows 8.1 Enterprise are not eligible for the free Windows 10 upgrade and will not receive the upgrade alerts.
Microsoft will start to roll out the Get Windows 10 app to eligible PCs later in January within the US. Global markets will follow shortly.
Redmond acknowledges not all businesses will be thrilled to receive these updates and that many will prefer to individually upgrade their devices. As part of Wednesday's blog post, Microsoft has also shared instructions detailing how businesses can disable notifications.
Microsoft's decision to push Windows 10 alerts to business PCs is the latest move in an upgrade campaign that started when the OS was formally announced in January 2015.
At that time, officials announced Windows 10 would be available for free, a new move for the tech giant. Users running PCs with Windows 7, Windows 8, and Windows 8.1 would be eligible for a free upgrade and receive updates throughout the lifetime of their device.
The free upgrade was a necessary move after Microsoft failed to meet expectations in Windows 8, but it also drummed up a lot of publicity in the OS. The initial numbers for Windows 10 were impressive, with 75 million downloads within one month of its release.
Eventually the hype died down, which was a problem for Microsoft. The company wants Windows 10 on 1 billion devices by July 2018. The company consequently upped the aggression on its upgrade strategy, pushing Windows 10 upgrades to Windows 7 and Windows 8.1 PCs -- even if users did not request them.
Users still have the option to decide whether they actually want to switch to Windows 10. If they download the OS and dislike it, they have one month to go back to their previous system.
This is the second time this week Microsoft has shared news that directly affects the business user community. Tuesday, Jan. 12, was the final day of support for Internet Explorer 8, 9, and 10. The end-of-support gives a headache to organizations relying on business apps built for older browsers.
**Elite 100 2016: DEADLINE EXTENDED TO JAN. 15, 2016** There's still time to be a part of the prestigious InformationWeek Elite 100! Submit your company's application by Jan. 15, 2016. You'll find instructions and a submission form here: InformationWeek's Elite 100 2016.