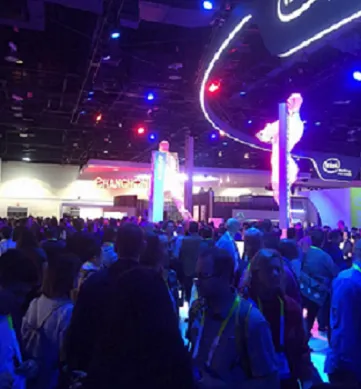 Windows 10 Laptops, Hybrids Grab The Spotlight At CES 2016
(Click image for larger view and slideshow.)
Microsoft has announced earnings for its second fiscal 2016 quarter, which ended December 31, 2015. The company pulled in revenue of $25.7 billion in constant currency, and $0.78 earnings per share.
The numbers beat expectations. Analysts predicted Redmond would report sales of $25.3 billion, a decline from $26.5 billion in the same period one year prior, and $0.71 earnings per share.
Q2 earnings were primarily driven by growth in cloud and Office 365, though it was also a strong quarter for the Surface lineup. Smartphones and Windows OEM sales were key areas of decline.
[Office Online has new cloud storage integration with Box, Dropbox]
Microsoft started off its 2016 fiscal year by implementing a change to its financial reporting structure. It now breaks down earnings into three distinct business units focused on productivity services, cloud, and Windows/devices. Here's how the quarter breaks down for each division:
Productivity and Business Processes
This division, which includes Office and Dynamics, generated $6.7 billion, which represents a decline of 2% year over year due to currency fluctuations. In constant currency, the division posted a 5% increase.
Revenue from Office 365, which increased nearly 70% year over year, accounted for the constant-currency revenue growth in this division. The cloud-based Office productivity suite also expanded to 20.6 million consumer subscribers in Q2.
On the company's quarterly earnings call, CEO Satya Nadella acknowledged the growth of Office on rival platforms. Skype for iOS and Android has more than 900 million downloads, he noted, and Office apps surpassed 340 million downloads in Q2.
This quarter also brought major changes to Dynamics, where revenue grew 11% year over year when measured in constant currency. Three-quarters of Dynamics CRM customers are deploying in the cloud, Nadella said.
Intelligent Cloud
Intelligent Cloud encompasses server products and services such as Windows Server and Azure.
Q2 continued to reflect the power of Nadella's focus on cloud, which has consistently been a strong source of revenue for the company. Revenue for the Intelligent Cloud division grew 5% to hit $6.3 billion, compared with $5.9 billion in the same quarter a year ago. In constant currency, revenue grew 11%.
Azure revenue skyrocketed 140% in constant currency, with revenue from Azure premium services tripling from one year prior. Cloud services and server products saw a 10% revenue increase.
More than one-third of Fortune 500 companies have adopted Microsoft's enterprise mobility solutions, the company reported, indicating the number has nearly tripled year over year.
"The enterprise cloud opportunity is massive," said Nadella on the earnings call, describing the space as "larger than any market we have ever participated in."
More Personal Computing
The segment consisting of Windows, hardware, search, and gaming pulled in $12.7 billion in revenue, marking a decline of 5% year over year (down 2% in constant currency). OEM revenue fell 5% but still came out ahead of a struggling PC market.
Surface revenue boosted earnings for the more personal computing division. This was the best quarter for Surface to date, with $1.35 billion in sales. The release of Surface Pro 4 and Surface Book drove earnings.
The mobile segment, as expected, did not have as much success this quarter. Phone revenue toppled 49% year over year, the company announced, reflecting the change in strategy implemented in July 2015.
Windows 10 surpassed 200 million devices this quarter, said Nadella. Twenty-two million enterprise and education devices have upgraded to the new OS.
Search revenue was also up. As more people interact with Cortana, now built into the desktop on Windows 10, they are using Bing search services. The search engine now exceeds 21% of the search market share, due in large part to Windows 10 and Cortana engagement.
Are you an IT Hero? Do you know someone who is? Submit your entry now for InformationWeek's IT Hero Award. Full details and a submission form can be found here.