services, such as Skype and OneDrive. These efforts are a start, but they don't get the job done, especially as Microsoft makes more of its core products, such as Office, into platform-agnostic offerings.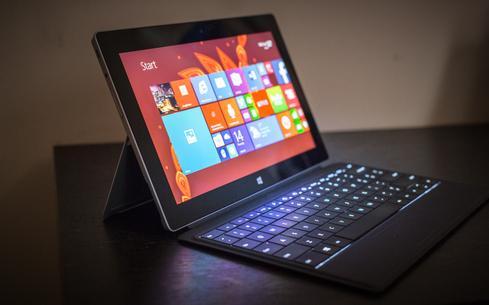 Here's one possibility for a turnaround: the long-rumored Surface Mini. Reports have stated for more than a year that such a device is coming. Most recently, the website Neowin claimed, without citing sources, that the Surface Mini will launch later this year and feature revolutionary stylus support that could make the device a premier note-taking companion.
Microsoft's OneNote app is already an excellent way to take notes, company execs have referenced the potential of technologies such as e-ink, and Nadella promised earlier this month that hardware innovations are coming. Does all of that add up to a Surface Mini? Time will tell, but Microsoft's tablet line needs a jolt.
3. What's up with the Nokia purchase?
When Microsoft bought Nokia's device business, many considered it a necessary expense, pointing out that other OEMs had not only declined to support the mobile OS, but also spoken disparagingly about Microsoft's Windows strategy. But now that Windows Phone licenses are free and Microsoft has a slew of new hardware partners, one wonders in retrospect if the acquisition was necessary.
At Build, Nokia revealed a strategy focused on emerging, high-growth markets. Android devices are popular in such regions, but many of the cheapest options run only older versions of Google's mobile OS, and do not have access to newer features. Nokia sees an opportunity to provide a better experience at the base of the market, and then presumably work its way up.
It's a good plan -- but Microsoft surely has larger goals. Cortana will enter the saturated US field before debuting in the emerging markets that Nokia's targeting, so perhaps Microsoft will reveal a new high-end handset to show off its digital assistant? Or maybe Nokia will help Microsoft drive down Surface tablet costs, thanks to superior supply chain leverage and better economies of scale.
4. Can the Xbox beat low-cost set top boxes?
Despite the PlayStation 4's superior sales, Microsoft's Xbox One has exceeded expectations. But gamers aren't the only pathway to living room dominance -- and it's tough to know how many non-gamers will shell out $500 for a new console.
Yes, the Xbox One includes impressive TV integration, Skype, an Internet browser -- and soon, many of the same Modern apps that run on Windows. But Apple, Google, and Amazon offer many of the same capabilities for less money. Amazon's offering already features gaming, and Apple's and Google's products will reportedly gain similar perks. Perhaps Microsoft needs, as some online rumors have speculated, a budget Xbox line, one that keeps the Xbox One's interface and entertainment capabilities but omits the Blu-ray player and emphasis on hardcore gaming.
5. After missing mobile, will Microsoft score with wearables and the Internet of Things?
Retired Microsoft CEO Steve Ballmer initially dismissed the appeal of mobile devices, and Microsoft has spent the last several years trying to correct for this mistake. Can Microsoft avoid repeating history?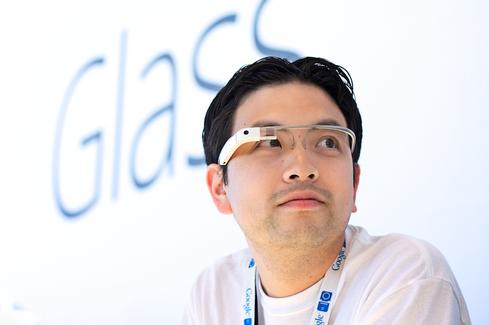 One could argue that it already has; cloud technologies rank high among "next big thing" candidates, and Azure is as competitive as anything in the marketplace. Microsoft has also teased intentions for the Internet of Things (IoT), although except for an early look at "Windows for cars" and some broad allusions to big data and pervasive sensing, company execs haven't said much of substance.
Wearable devices represent a rapidly growing strand of IoT that Microsoft will inevitably join, sooner or later. Reports last year claimed the company was developing a Surface-branded smartwatch. Many leadership roles have changed since then, so it's possible that that product, if it ever existed, has been scrapped. More recent Windows wearable rumors have focused instead on a Google Glass competitor. Perhaps we'll see the smart bra that Microsoft researchers prototyped last year.
Emerging standards for hybrid clouds and converged datacenters promise to break vendors' proprietary hold. Also in the Lose The Lock-In issue of InformationWeek: The future datacenter will come in a neat package (free registration required).