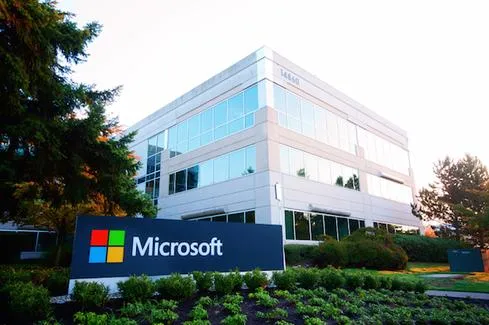 Microsoft's Mobile Roller Coaster Ride: 9 Contributing Factors
(Click image for larger view and slideshow.)
Microsoft put the spotlight on its Windows Holographic operating system and mixed-reality devices at Computex 2016, held this week in Taiwan.
Windows Holographic is a version of Windows 10 designed to power mixed-reality experiences. It contains a holographic shell and interaction model, perception APIs, and compatibility with Xbox Live. (Mixed reality is described as a fusion of augmented reality and virtual reality.)
The company plans to extend this platform to OEM, ODM, and hardware partners so they can create mixed-reality devices, PCs, displays, and accessories with the platform. Windows Holographic will be compatible with devices that include technologies ranging from immersive VR to untethered holographic computing.
[Read: Microsoft revamps Microsoft Ventures, will focus on early-stage startups.]
Prior to this announcement, Windows Holographic was limited to Microsoft HoloLens, the augmented reality headset unveiled alongside Windows 10 in January 2015. HoloLens overlays interactive digital images on real-world objects; its apps range from productivity to gaming.
Microsoft claims the market for virtual reality devices will hit 80 million products per year by 2020. But many of today's models don't work with one another to provide different UIs, input methods, interaction models, peripherals, and content.
"Most virtual reality experiences can't mix real people, objects, and environments into the virtual world, making creation and collaboration difficult," wrote Terry Myerson, EVP of the Windows and Devices Group, in a blog post on the news. "This is because they lack the human, environmental and object understanding that is already built into Windows 10."
HoloLens recognizes its surrounding environment through voice support, spatial sound, gesture input, and gaze tracking. It's the only set of augmented reality goggles with built-in computing power. As a result, it doesn't need a smartphone or other compatible device to work.
The idea is that, by providing designers and manufacturers with Windows Holographic, Microsoft can broaden the capabilities currently available in its own headset. It hopes to enable users of all VR, AR, and mixed-reality equipment to interact with one another across platforms.
Microsoft believes opening mixed-reality experiences to new devices will create business opportunities for manufacturers. Developers can start writing Windows Holographic apps today. The company promises the same apps will run on a broad range of devices in the future.
A number of business have already begun working with Microsoft to build VR experiences using Windows 10. Current partners include Intel, Qualcomm, Acer, ASUS, HTC, AMD, HP, MSI, Lenovo, Dell, CyberPowerPC, Falcon Northwest, and iBuyPower.
Redmond has been churning out HoloLens updates over the past year as it continues to refine its product and its approach to capturing the augmented reality market. In December 2015, Microsoft teamed up with NASA to test HoloLens on the International Space Station.
Microsoft began shipping HoloLens development kits in March, at the start of its Build 2016 developer conference. The timing was spot-on, as the company was ramping up efforts to appeal to developers who can help build the HoloLens ecosystem.
The availability of Windows Holographic on competitor devices is an exciting update, but it's still far from reality. Microsoft plans to share more details on the hardware and software requirements later this year at a November WinHEC developer event.