Oracle Linux, the distribution produced by the database and applications company, is now available on the Docker Hub as a containerized operating system, ready to be downloaded.
Other Linuxes were already there. Canonical's Ubuntu, Red Hat's Enterprise Linux, and the community sponsored Fedora, were all available, along with SUSE and CentOS. In that sense, it's no surprise that Oracle Linux joins them.
But the addition of Oracle Linux is notable for two reasons.
Oracle wouldn't mind if its version of Linux, in which it invests heavily, became more widely used; distribution via Docker downloads is a new channel it can take advantage of. In addition, there would be little demand for Oracle Linux on the Docker Hub if Docker adoption hadn't proceeded to the point where it's beginning to appear in production systems.
The Docker Hub is the online repository established by Docker Inc. to be the place where Docker users could submit copies of the software they had placed in a container, giving other parties the option of downloading and using the same image rather than go through the containerization drill themselves. Oracle Linux will find itself in good company there. There are 45,324 contributed Docker images on the hub, which launched last June.
Oracle Linux is a version that is optimized to work with the Oracle database system and Oracle applications. Developers working on a future production system would want to have a copy of Oracle Linux in a Docker container for several reasons: It could be moved around easily, even with a geographically distributed development team, and it could serve as the core of an application reorganized as a set of discrete services, each in its own container.
"One way you can start is to create your own Docker image from scratch," noted Wim Coekaerts, senior vice president for Linux and virtualization at Oracle. But a development project will proceed faster if the team can simply download Dockerized Oracle Linux from the Docker Hub, he said in an interview.
"We decided to make it real easy to get started with Oracle Linux," Coekaerts noted.
Oracle also wants "to participate in the growing use of the Docker model," he added.
[Want to see how Docker weathered a controversy in 2014? See Docker: Less Controversy, More Container Adoption In 2015.]
Coekaerts, like other observers of the Docker adoption phenomenon, expressed caution about the setting in which containerized Oracle Linux will be used. "If you want complete isolation, virtual machines still represent the highest level of isolation," he said. "I don't think Docker is going to take over from virtual machines."
But he acknowledged that having a future database application formatted in a Docker container or in more than one container would make it easier to move around, to share across a team of developers, and to maintain by a DevOps staff.
"We're moving to a more hybrid world of deployment," Coekaerts acknowledged, in which both virtual machines and containers will play a role.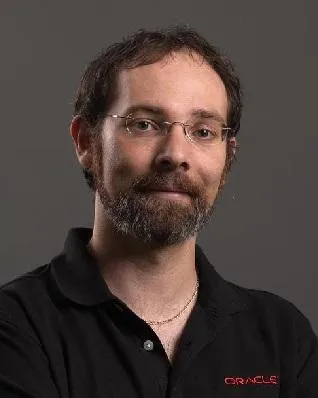 Oracle Linux was launched in October 2006, when then-CEO Larry Ellison declared that bug fixes and kernel updates needed to occur at a faster pace than Red Hat -- one of the primary suppliers of Linux to Oracle database users -- was willing to go along with.
Red Hat defended its practices, saying it wanted maximum assurance of stability and it needed to apply an extensive testing process to changes in Enterprise Linux. Oracle spokesmen said that was fine, but added Oracle would charge half of Red Hat's maintenance fees to adopters of Oracle Linux.
It's impossible to know whether Red Hat's overall growth was affected, but the Oracle move appeared to have only marginally slowed Red Hat down. Its revenues for 2006, reported Feb. 28, 2007, were $400.6 million. Revenues for fiscal 2014, reported March 23, 2014, were $1.53 billion, according to Red Hat's announcement. Revenues for the fiscal 2015 year haven't been released yet.
Attend Interop Las Vegas, the leading independent technology conference and expo series designed to inspire, inform, and connect the world's IT community. In 2015, look for all new programs, networking opportunities, and classes that will help you set your organization's IT action plan. It happens April 27 to May 1. Register with Discount Code MPOIWK for $200 off Total Access & Conference Passes.