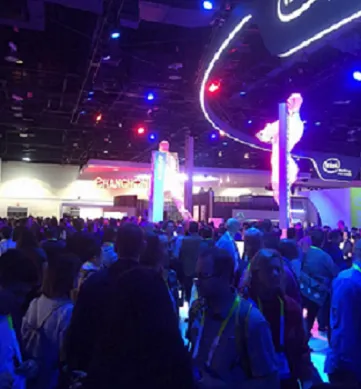 Windows 10 Laptops, Hybrids Grab The Spotlight At CES 2016
(Click image for larger view and slideshow.)
The struggling PC market posted a year-on-year decline of 10.6% following worldwide shipments of 71.9 million units in the fourth quarter of 2015, the first year PC shipments fell below 300 million units since 2008, according to two reports released Jan. 12.
The reports from IT research firms IDC and Gartner indicated a market battered by competition from increasingly capable mobile and tablet devices, as well as persistent challenges from longer-PC lifecycles.
While the 2015 holiday quarter achieved a modest uptick compared to the third quarter, the year-on-year decline in last year's shipments was nevertheless the largest in history, surpassing the decline of 9.8% in 2013.
On the vendor side, HP retained its lead in the PC market with a 28.1% share in the US, while Dell held the second position with a 23.9% share.
Apple, which continues to buck the trend of an eroding consumer PC market, leveraged the consumer-heavy holiday season to retake third place with a 12.7% share, while Lenovo and Asus rounded out the top five, according to the IDC report.
The report also noted the market is taking some time to respond to new operating system and hardware configurations. Specifically, consumers and business buyers are taking much more time to decide when to evaluate and upgrade to slim, convertible, detachable, and touch variations versus more traditional PCs.
However, IDC analysts predicted that PC replacements would pick up again in 2016, particularly later in the year, with the potential for faster commercial transition to Windows 10. There is the potential for faster enterprise adoption of this version of Windows compared to previous releases.
"Commercial adoption of Windows 10 is expected to accelerate, and consumer buying should also stabilize by the second half of the year," Loren Loverde, vice president of IDC's Worldwide PC Tracker, wrote in the report. "Most PC users have delayed an upgrade, but can only maintain this for so long before facing security and performance issues. We continue to believe that a majority of these users will purchase another PC, motivated by new products and attractive pricing."
The Gartner report noted that on a worldwide scale, all regions registered a decrease in shipments, with currency devaluation issues continuing to affect the Europe Middle East and Africa (EMEA) region, Latin America, and Japan, which collectively saw their markets reduced by nearly 10% in 2015.
For the year, worldwide PC shipments declined for the fourth consecutive year, which started in 2012 with the launch of tablets. Preliminary results indicated that the China PC market declined 4.7% in the fourth quarter of 2015, compared with a year ago, according to Gartner.
Gartner's report showed that on a worldwide scale, Lenovo maintained the number one position, accounting for 19.8% of PC shipments, followed by HP with 18.2% marketshare. Dell rounded out the top three vendors, accounting for 13.6% of shipments.
[Read about Microsoft ending support for IE.]
Like the IDC report, Gartner's analysis indicated adoption of Windows 10 could help boost PC sales in the latter part of 2016.
"On the business side, Windows 10 generally received positive reviews, but as expected, Windows 10 migration was minor in the fourth quarter as many organizations were just starting their testing period," Mikako Kitagawa, principal analyst at Gartner, wrote in a statement.
**Elite 100 2016: DEADLINE EXTENDED TO JAN. 15, 2016** There's still time to be a part of the prestigious InformationWeek Elite 100! Submit your company's application by Jan. 15, 2016. You'll find instructions and a submission form here: InformationWeek's Elite 100 2016.