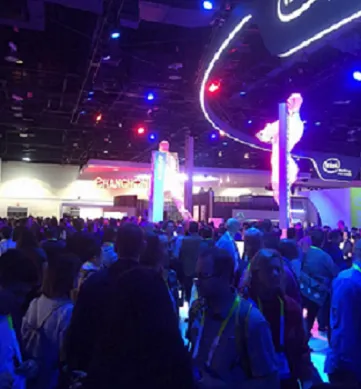 Windows 10 Laptops, Hybrids Grab The Spotlight At CES 2016
(Click image for larger view and slideshow.)
Good news: Global device shipments are expected to rise in 2016. Bad news: The PC market will see another year of decline, and consumer spending is poised to decline for the first time ever, Gartner reported.
On Jan. 20, the research firm has released its 2016 device forecast, which predicts 1.9% growth for worldwide shipments of PCs, tablets, mobile phones and "ultramobiles," a category which refers to PC/tablet hybrids.
It should be noted Gartner separates the ultramobile segment into "basic" and "premium" categories. Premium ultramobiles include lightweight devices that work as desktops, like the Surface Pro. Basic ultramobiles include standard tablets -- the iPad, Galaxy Tab S, and Nexus 7.
[IT spending will top $3.5 trillion in 2016: Gartner]
Device shipments will reach a combined total of 2.4 billion units in 2016. However, consumer spending is expected to fall 0.5% for the first time ever.
Broken down, the device data gets more complicated.
The report's PC market data for 2016 includes both traditional PCs and premium ultramobiles. This segment is predicted to reach 287 million shipments in 2016, a decline of 1% year-over-year.
For the most part, this year's PC decline is related to desktops and laptops, said Gartner analyst Tuong Nguyen. The decrease in consumer spending is primarily related to a slower market for traditional PCs.
Nguyen explains the PC market will continue to shrink, but declines will not be as steep as they have been. The most recent holiday season was especially harsh for PC shipments, which tumbled 8.3% during the fourth quarter of 2015.
Premium ultramobiles will drive the market forward, especially as more businesses adopt new devices to support Windows 10.
Microsoft's new operating system will undergo more rapid adoption than earlier versions of Windows, Gartner reported. A survey of 3,000 business respondents in the fourth quarter of last year found over 60% will test and evaluate Windows 10 within nine months; 80% within one year.
The finalized end-of-support for Windows 7 is largely driving the upgrade trend among businesses, said Gartner analyst Mikako Kitagawa. Because Windows 7 is big in the enterprise sector, many are starting earlier with testing and deploying Windows 10.
With a shorter testing period, business users could begin Windows 10 migrations by the end of 2016, Ranjit Atwal, research director at Gartner, wrote in a statement. The new system may also bring device upgrades to the enterprise -- Windows 7 and 8.1 will not be supported on PCs with new CPUs.
Atwal reported businesses could move as much as 40% of their installed base onto new Windows 10 devices by the end of 2017, motivated by the appeal of a hybrid touchscreen. "This will be the catalyst for growth in the PC market in 2017," he wrote.
Gartner's data indicates continued growth for smartphones, which are expected to increase 2.6% in 2016 and make up 82% of the mobile phone market by year's end. However, consumers' phone purchases will not be enough to compensate for the PC decline.
The phone market is "slower than it has been," Gartner's Nguyen told InformationWeek. While most of the decline in consumer spending can be attributed to PCs, the demand for premium smartphones is also down.
People have been upgrading from feature phones to smartphones for the last five to seven years, but now the adoption rate has slowed in mature markets. "Most people who want a smartphone have one already," he explained.
Further, the advancements in modern smartphones are not compelling enough to drive upgrades. Most smartphones have more than most people need, said Nguyen. Average consumers simply don't want to spend money on a slightly better resolution or camera in a new phone, especially in China and other emerging markets.
This is especially relevant as a growing number of devices are competing for consumers' wallets. When it comes to allocating funds, consumers may opt to purchase a smartwatch or fitness band instead of an upgraded smartphone.