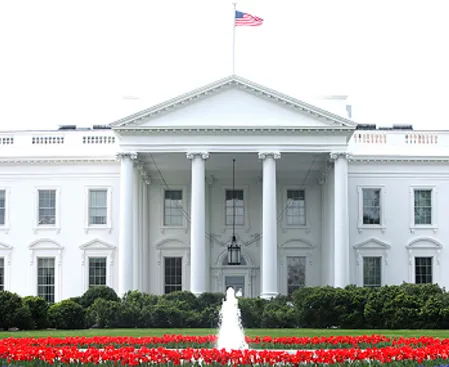 Where 2016 US Presidential Contenders Stand On Tech Issues
(Click image for larger view and slideshow.)
The US Department of Defense (DoD) has committed to a widespread Windows 10 upgrade. Over the next year, 4 million devices will transition to Microsoft's new OS.
The Secretary of Defense has instructed all US DoD agencies to upgrade their legacy systems immediately to standardize on Windows 10. This marks the largest enterprise rollout of Windows 10 to date, reported Microsoft CTO Susie Adams in a Feb. 17 blog post.
One year is an extremely short time frame for such a massive and complex project. The DoD will upgrade laptops, desktops, and mobile devices running legacy Windows systems to Windows 10, said Yusuf Mehdi, corporate vice president of Microsoft's Windows and Devices Group, in a follow-up on the Windows Blog.
[Microsoft is sharing Windows 10 update details on a new website.]
The DoD first began to adopt Windows 10 in November 2015. CIO Terry Halvorsen issued a memo instructing Combatant Commands, Services Agencies, and Field Activities to deploy the OS.
"It is important for the Department to rapidly transition to Microsoft Windows 10 in order to improve our cybersecurity posture, lower the cost of IT, and streamline the IT operating environment," he wrote. At that time, the goal was to finish the deployment by January 2017.
The DoD is a top target for cyber-criminals, and it gets hit by virtual attacks every day, said Halvorsen. About $44 billion each year is spent on IT and cybersecurity initiatives, but there is a constant need to adopt systems with greater security and efficiency.
In relation to today's news, the Microsoft Surface device portfolio has been certified and available through the Defense Information Systems Agency (DISA) Unified Capabilities Approved Products List. This means the devices meet the security and interoperability requirements set by the DoD.
This certification means the government could deploy the Surface if it wanted to, but the DoD has not shared plans for adopting new devices.
News of this upgrade is a major endorsement for Windows 10, a system Microsoft is hoping will run on 1 billion devices by the summer of 2018. More than 200 million devices have been upgraded to the new OS since it became publicly available in July 2015.
About 22 million of those devices belong to business or education customers, though Microsoft reports more than 76% of its enterprise and education customers are in active Windows 10 pilots.
Microsoft created Windows 10 with several business-specific features, including many to safeguard devices and data. Security measures include Windows Defender, Enterprise Data Protection, Windows Hello, and improved threat resistance via Secure Boot and Device Guard.
The DoD upgrade will give a major uptick to an otherwise gradual enterprise adoption of Windows 10. Government confidence in the system's security could prove a powerful motivator for other businesses considering an upgrade.
Customers who don't opt to follow in the DoD's footsteps will likely find themselves upgrading as Microsoft continues its aggressive Windows 10 push. Business PCs will begin to display "Get Windows 10" alerts, and hardware with new CPUs will no longer support Windows 7 or Windows 8.1.
Rising stars wanted. Are you an IT professional under age 30 who's making a major contribution to the field? Do you know someone who fits that description? Submit your entry now for InformationWeek's Pearl Award. Full details and a submission form can be found here.