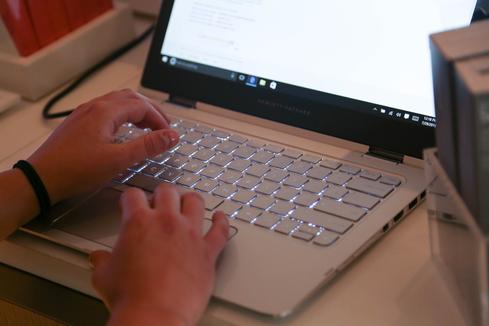 Windows 10 Vs. Windows 7: What Enterprise IT Needs To Know
(Click image for larger view and slideshow.)
VMware has launched Fusion 8 and Fusion 8 Pro, the two latest versions of its virtualization software. The software gives users the ability to run Microsoft Windows on an Apple Mac without rebooting.
The important update here from VMware is the added support for the recently released Windows 10 OS, as well as support for the still-to-be-released Mac OS X El Capitan. VMware has also added support for the latest Retina Macs.
Following in the steps of the most recent Parallels Desktop 11 VM announcement, VMware stresses -- much like its competitor -- that there is always-on access to Windows 10's Cortana digital assistant.
Mac OS X's native Spotlight system will search for content within Windows under Fusion, and users can also take advantage of El Capitan's new Split Screen view when the OS is officially released.
Hardware changes on the Mac, such as the Force Touch trackpad (in the Retina MacBook) and the new 27-inch display on the Retina 5K iMac are supported as well.
Interestingly, Fusion 8 will allow those who choose to still run Windows 7 the use of USB 3.0's faster data transfer speeds if the hardware is present on their Macs.
Noteworthy are the graphics performance improvements. Fusion 8 uses DirectX 10 and OpenGL 3.3. It comes with settings that can allocate up to 2GB of graphics memory to the virtualized hardware configuration.
There are several features for enterprise users in the pro version.
The Fusion 8 Pro variant provides a connection to VMware vCloud Air, and improves integration with vSphere, ESXi, and Workstation servers. This helps to extend and scale the virtual machines in a compatible cloud.
Fusion 8 Pro also supports OVF import and export to increase its compatibility with industry standards.
Additionally, Pro includes VoIP optimization and encrypted VM suspend/resume performance improvements. It has support for IPv6 (including IPv6-to-IPv4 NAT) which can allow users to construct a complex virtual network.
[Take a look back, now that it's the 20th anniversary of Windows 95.]
Also included is integration with Docker, Chef, Project Photon, and Vagrant.
Both flavors of Fusion 8 support up to 16 virtual CPUs, up to 64GB of RAM, and up to 2GB of video per virtual machine.
Since Fusion 8 runs on the current version of Mac OS X -- Yosemite -- the software will allow the released betas of the upcoming El Capitan system to run in their own partition without affecting Yosemite. That may prevent any OS problems from propagating to a production system in use.
Since Apple's rules for its AppStore do not allow for kernel extensions, the product can only be purchased through VMware's website. A free 30-day trial version is available.