January but wait a few months to release a public preview.
According to ZDNet's Mary Jo Foley, who has a strong track record for pre-release Microsoft news, the version of Windows 10 revealed in January will be compatible with both ARM-based and Intel-based devices.
3. The next Technical Preview build won't be the consumer preview.
Microsoft is expected to release its next official Technical Preview Build, which will presumably be further along than the leaked Build 9888, in January. Even though the consumer preview is also anticipated in January, it will likely be a separate release. Microsoft execs have said Windows 10 will run on all types of devices, but this refers to a common code base, app model, and so on, not the user experience. Windows 10 will run differently on different device types, hence Microsoft's deliberate separation between a business-oriented desktop version and a mobile-focused consumer version.
The "enterprise" version currently in preview focuses on mouse-and-keyboard features but includes both desktop and touch interfaces, just as Windows 8 and 8.1 do. The consumer version will be touch-focused and reportedly not include a desktop UI. According to Foley, a touch-first version of Office for the consumer version of Windows 10 will likely launch alongside the OS. A new desktop version of Office is expected in 2015 as well.
4. The next Technical Preview build could include Cortana and Continuum.
Current Windows 10 Preview builds include files that indicate Microsoft will soon put Cortana -- the Windows Phone competitor to the iPhone's Siri -- on the desktop. Recent reports bolster this with claims that Microsoft finally will take that plunge early next year. The website Neowin last week published a screenshot of an alleged unreleased Windows 10 build in which Cortana has been activated, and over the weekend, the website Winbeta published a video of pre-release Cortana in action, including voice-controlled Skype calls and calendar actions.
The next Preview build also reportedly will include Continuum, a feature for two-in-one devices that have detachable keyboards such as the Surface Pro 3. Continuum automatically detects whether the keyboard is attached and allows a more seamless transition between touch and keyboard.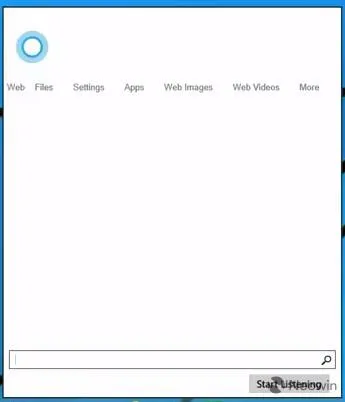 Microsoft also has announced Windows 10 will eventually include OS-level support for FLAC, a popular audio format. The addition might show up as soon as the next Preview build and means FLAC users will no longer need plug-ins or other intermediaries to play their files.
5. Microsoft is still figuring out its Windows release cycle.
With Windows 10, Microsoft plans to embrace a new release cycle, in which new features are deployed frequently, like security fixes, rather than in monolithic packages released every few years. This sort of agile, fast-moving development is more characteristic of web development than operating systems; given the world's billion-plus Windows users, Microsoft will face a balancing act as it tries to implements its new strategy. In the meantime, the Technical Preview gives Microsoft a chance to figure out some of the details.
The Preview's fast and slow rings somewhat mimic the release cycles that many expect Microsoft to eventually adopt: one cycle primarily for consumers that gets updated frequently, and one for businesses that receives updates in larger, less-frequent chunks.
Eventually, Microsoft's frequent Windows updates will have to be stable and polished from the get-go. Right now, however, Microsoft has warned fast-ring users that if they want the earliest look at new features, they'll have to deal with bugs.
Some Build 9879 users have suffered a particularly crippling malady that causes File Explorer to crash, for example. Microsoft quickly deployed a fix, but it didn't work for all users, which made additional workarounds necessary. The problem occurred when Microsoft released Build 9879 to its fast ring. The build has since been extended to slow-ring users and has reportedly been running more stably. Microsoft says its fast ring is only about 10% the size of the slow ring. Even though Microsoft won't release another Preview build until 2015, company reps have promised additional patches before the end of the year. Microsoft recently confirmed that Windows 10 Preview users will be able to upgrade directly to the RTM version of the OS when it's ready.
Get the latest information to migrate your systems, services, and applications to the next level at Enterprise Connect. Cisco, Microsoft, Avaya, and Oracle will lead the keynote lineup, and thought leaders from enterprises and vendors will cover the full range of platforms, services, and applications that will simplify your migration to next-gen communications and collaboration systems. Register for Enterprise Connect with code DIWKAXE to save $100 off the early-bird rate. It happens in Orlando, Fla., March 16 to 19.