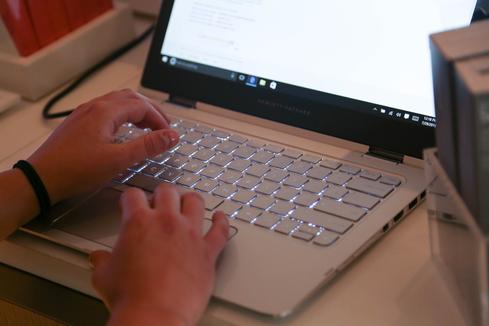 Windows 10 Vs. Windows 7: What Enterprise IT Needs To Know
(Click image for larger view and slideshow.)
Microsoft announced on Aug. 26 that its Windows 10 operating system has surpassed 75 million installs following its July 29 launch.
Since its release, Windows 10 has been downloaded on more than 90,000 unique PC or tablet models, reported VP of marketing for Windows and devices Yusuf Mehdi on his Twitter account and the Windows blog.
The current number of devices running on Windows 10 includes PCs located in 192 countries across the globe, some of which were manufactured as early as 2007.
[More on Microsoft: SharePoint 2016 Enters IT Preview.]
The popularity of Windows 10 has driven growth in the redesigned Windows Store, which serves as a one-stop shop for Microsoft's universal apps. Since Windows 10 launched the Store has seen six times more app downloads per device than it did for Windows 8, Mehdi noted.
A successful first month for Windows 10 is welcome news to Microsoft, which is largely relying on the new OS for a profitable 2016 fiscal year. At this year's Worldwide Partner Conference, COO Kevin Turner listed Windows 10 among core priorities like a stronger commitment to cloud, intensifying competition, and customer satisfaction.
Windows 10 is "the best enterprise [OS] release we've ever released in the history of the company," Turner said in his keynote. Key Windows 10 features, including the updated Windows Store, mobility of experiences, a single app platform, and new hardware, will combine to mark a "seminal moment" for Microsoft.
The new OS marks a fundamental change in how Microsoft operates and distributes Windows, a reflection of its stronger focus on cloud and mobility. Windows 10 operates similarly across PCs, tablets, and smartphones. The existence of Windows-as-a-Service means customers will download new features and fixes via Windows Update.
Microsoft is a longstanding tech giant trying to modernize in a mobile-first, cloud-first world. It hopes the new Windows 10 strategy will help it better compete among today's up-and-coming innovators. In order to get customers on board with its plan, Redmond is offering a free upgrade from Windows 7 and Windows 8 devices for one year following the Windows 10 release.
If today's numbers are any indication, customers seem to be taking the bait.
Windows 10 may be experiencing some rapid growth now, but it has a long way to go. Microsoft aims to have the OS running on one billion devices within two or three years of its July 29 release. It's a lofty goal. The company will need to sell many new Windows 10 devices, and convince businesses and consumers to upgrade, in order to achieve it.
With its current adoption rate, this goal is within reach -- but can Windows 10 maintain its momentum?