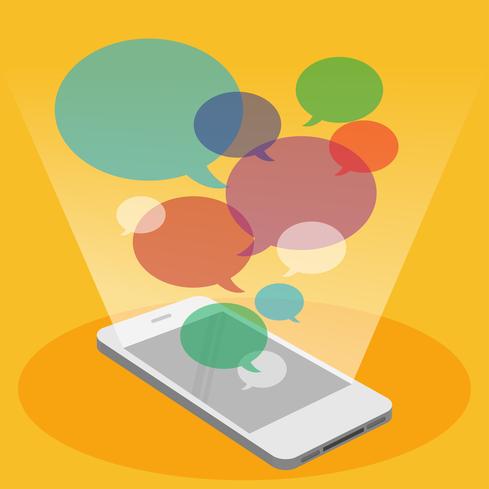 Mobile Messaging Apps: 8 Tips For Keeping Your Workplace Secure
(Click image for larger view and slideshow.)
Microsoft kicked off this week with introductory keynotes for its first Envision conference in New Orleans. The event was back-to-back with its Build developers conference, which recently concluded in San Francisco.
During Envision's opening session, CEO Satya Nadella explained how the conference was created for business leaders to discuss how technology can be used to improve agility, influence organizational growth, spark disruption, and prepare for a new workforce.
Nadella emphasized the importance of "conversations as a platform" and that concept's relevance to the enterprise audience. Execs demonstrated how businesses will be able to interact with their customers using Bots, which will make Web transactions (like travel plans or ordering delivery) easier for consumers.
[These tech companies could have major layoffs on the horizon.]
Microsoft believes digital assistants like Cortana will broker conversations with Bots and play an increasingly important role in users' lives. He urged the audience to go beyond mobile apps to be more active and present in customers' digital conversations.
On a related note, Microsoft rolled out updates to Cortana in Windows 10 Insider Preview Build 14316, which was released to the Fast ring this week. This is the first preview build to arrive since Microsoft announced its Windows 10 anniversary update at Build 2016.
Build 14316 contains a few key changes and features undergoing testing before the summer launch. Insiders can now try cross-device Cortana features, new Microsoft Edge extensions, a preview of the Skype Universal Windows app, and running native Bash on Ubuntu on Windows.
This week marked the start of beta testing for Outlook Premium, a new service that enables subscribers to set up to five custom email domains. It also simplifies the process of sharing calendars, contacts, and documents with people who share your email domain. It does not have banner ads.
Outlook Premium has floated through the Microsoft rumor mill, but this is the first time Redmond has shared pricing. The service will be free for the first year then $4 per month for subscribers. An official launch date was not specified.

Create a culture where technology advances truly empower your business. Attend the Leadership Track at Interop Las Vegas, May 2-6. Register now!
Outlook on iOS and Android is also getting a boost with Evernote, Wunderlist, and Facebook integration. Calendar Apps, a new addition to Outlook, can be used to integrate tasks, events, and notes from all three apps within the Outlook calendar.
Microsoft is hoping the change will boost productivity. For example, Wunderlist's new Calendar App for Outlook gives users an overview of their to-do lists in a place where they normally schedule tasks. You can try the addition by swiping left in the Outlook calendar and tapping the "Add" button next to Calendar Apps.
A new service called Cloud App Security entered general availability this week. Microsoft created the cloud-delivered service for IT and security teams that are hoping to gain greater control over cloud app usage within the enterprise.
The two main components to Cloud App Security are cloud usage discovery and app control. Admins can identify cloud apps across the network, view risk assessment, focus on sanctioned apps, and set controls for data-sharing and loss prevention.
We received an update on the rumored Surface Phone, which sources claim will be released in early 2017. Microsoft is reportedly building three models to target the consumer, business, and "prosumer," or enthusiast, markets with varying features and prices.
Surface Phone is not a new concept to Microsoft watchers, but this is the latest update in which sources have shared pricing and availability. Nobody mentioned features or specs, but it's fair to assume Microsoft will include current and upcoming Windows 10 Mobile features like Continuum, Windows Ink, and Windows Hello.
During this week's Envision conference, Microsoft announced a partnership with R3, a consortium of banking companies. Their goal is to make blockchain technology reality for financial services.
As part of the partnership, Microsoft will help more than 40 member banks in R3 develop, test, and deploy blockchain technology for the purpose of revamping outdated processes and streamlining operations.