After months of speculation among Windows watchers, Microsoft has confirmed a release date for Windows 10. Though an exact day was not specified, the OS will launch sometime during the summer of 2015.
This news is the latest in a series of announcements about the platform and is expected to address the many shortcomings evident in Windows 8. We learned just this week that Internet Explorer will fade into the background for most users, and eventually traditional password authentication will go the same route.
Now, Microsoft's Terry Myerson has confirmed a specific window for its release. "We continue to make great development progress and shared today that Windows 10 will be available this summer in 190 countries and 111 languages," he said at the renewed Windows Hardware Engineering Community (WinHEC) summit in Shenzhen, China.
[Microsoft Cloud-First Push Shines in CRM, Lags in ERP]
We first learned about the details behind Microsoft's newest operating system in January, when officials shared the new features it will include such as universal apps and Cortana for desktop. Since then, Microsoft has released both mobile and desktop preview builds in addition to updates on a Windows 10 flagship phone, a new Office suite, and regarding how the OS will affect the enterprise.
Windows 10 will be available as a free upgrade to the millions of customers currently running Windows 7, Windows 8, Windows 8.1, and Windows Phone 8.1 for the first year following its launch, another detail that Myerson reconfirmed in a blog post on the news.
Microsoft has also announced new partnerships with tech companies, including Lenovo and Tencent, to improve the Windows 10 upgrade experience for its customers in China, which has hundreds of millions of PCs running Windows.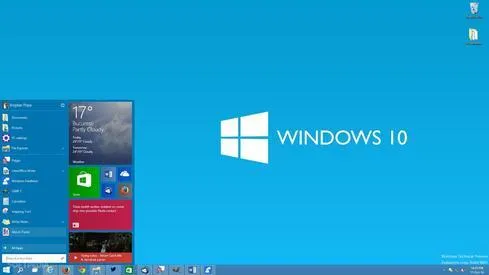 Lenovo will offer Windows 10 upgrade services through 2,500 service centers and certain retail stores upon its summer release. The company also confirmed plans to build Windows phones, which will roll out mid-2015 through China Mobile.
Tencent, a Chinese social networking and gaming company, will offer upgrades to Windows 7 and Windows 8.1 customers in a free Windows 10 "upgrade pack" that will include its flagship QQ app, Tencent Video and Tencent PC Manager. It also plans to introduce a Windows 10 universal app for QQ, in addition to popular PC games, on the new OS and Windows store.
Microsoft also noted that its partnerships with organizations such as the Raspberry Pi Foundation, Qualcomm, and Intel will bring new capabilities to commercial device builders, students, and hobbyists venturing into the Internet of Things. Windows 10 will bring new versions of Windows to a range of IoT devices, from ATMs to ultrasound machines, for free.
Attend Interop Las Vegas, the leading independent technology conference and expo series designed to inspire, inform, and connect the world's IT community. In 2015, look for all new programs, networking opportunities, and classes that will help you set your organization's IT action plan. It happens April 27 to May 1. Register with Discount Code MPOIWK for $200 off Total Access & Conference Passes.