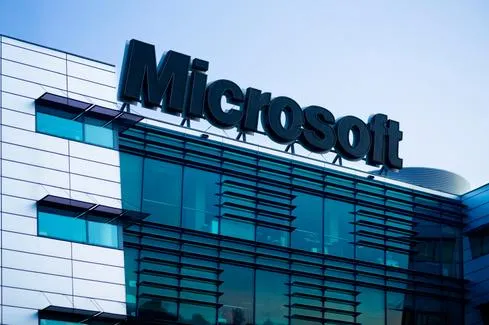 Microsoft's 2016: More Windows 10, Hardware Advances, Research Gains
(Click image for larger view and slideshow.)
Most of this week's Microsoft news came from CES 2016, where partner companies debuted PCs, smartphones, hybrid devices, and tablets running Windows 10 and Windows 10 Mobile.
Before CES kicked off in Las Vegas, Redmond confirmed a report from the week before that stated Windows 10 was active on more than 200 million devices. This is true, the company reported, and the progress brings it one step closer to achieving its goal of one billion upgrades by July 2018.
Forty percent of those 200 million activations have happened since Black Friday. Microsoft claims Windows 10 is on the fastest growth trajectory of all Windows releases. It is outpacing Windows 7 by almost 140% and Windows 8 by nearly 400%.
[How security fears are holding back mobile, IoT sales.]
With the wave of new Windows 10 products released at CES, the number of devices running the new OS is poised to further accelerate in 2016.
New PCs came from companies including LG, HP, Lenovo, and Dell. Tablets came from HP and Samsung, which unveiled the new Galaxy TabPro S convertible tablet. The hybrid model is proving popular as manufacturers take cues from Microsoft's original Surface design.
On the smartphone front, the expansion of Windows 10 Mobile sparked some discussion at CES. Microsoft's new mobile operating system is starting to get attention from other smartphone makers.
The two new smartphones running Windows 10 are the Alcatel OneTouch Fierce XL and the Liquid Jade Primo from Acer. As part of the Windows 10 Mobile OS, both smartphones will come equipped with the Microsoft Office suite, Cortana, and the Microsoft Edge browser.
The OneTouch Fierce XL will be available through T-Mobile in the coming weeks for a price of $140. Acer's Liquid Jade Primo, which also supports the Windows Continuum feature that turns the smartphone into a PC, will cost about $619 when it's released in Europe in coming months. No word yet on US availability.
Microsoft also reaffirmed its commitment to the advancement of connected cars, as evidenced by its updates on partnerships with Volvo, Nissan, Harman, and IAV. The tech giant has also formed auto-focused partnerships with Ford, Toyota, Delphi, and Qoros.
One of its goals is to bring in-vehicle productivity to customers. Harman, a business focused on connectivity technologies, is working with Microsoft to bring key components of the Office 365 suite to Harman's infotainment systems. The two companies plan to use existing products and services to build mobile productivity tools.
How would Office work on the road? Harman explained how mobile workers would be able to schedule meetings, hear and respond to emails, manage tasks, and join conference calls without entering numbers manually.
Volvo's update addresses how drivers will be able to talk to their vehicles. The automaker plans to give users the ability to communicate with their cars using Microsoft Band 2. Its new concepts integrate the wearable with a Windows 10 smartphone and Volvo on Call universal app.
Microsoft and IAV are working together to combine Cortana Analytics, the Azure IoT suite, and connected vehicle and infrastructure data into a tool that can predict and avoid accidents.
Aside from CES, Microsoft had a few updates on Cortana and the looming end of Internet Explorer.
This week, Cyanogen released a new version of its system with deep Cortana integration. We first heard this might happen in the 12.1.1 update when Microsoft released Cortana for iOS and Android earlier in December.
Now, if you own a OnePlus One phone and download the update, you'll be able to summon the digital assistant by saying "Hey Cortana" from wherever you are on the device. Cortana can also be used to set reminders, place calls, or change phone settings.
Finally, if you're still using Internet Explorer 8, 9, or 10, it's time to say farewell to your browser. Microsoft has announced it will terminate support for these versions starting Jan. 12, 2016, making them vulnerable without regular bug fixes and patches.
**Elite 100 2016: DEADLINE EXTENDED TO JAN. 15, 2016** There's still time to be a part of the prestigious InformationWeek Elite 100! Submit your company's application by Jan. 15, 2016. You'll find instructions and a submission form here: InformationWeek's Elite 100 2016.