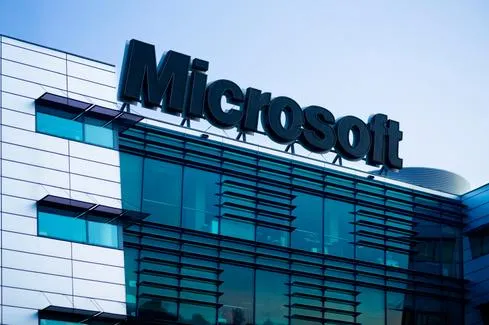 Microsoft's 2016: More Windows 10, Hardware Advances, Research Gains
(Click image for larger view and slideshow.)
The past 12 months have been transformative for Microsoft as CEO Satya Nadella's mobile-first, cloud-first vision began to take shape. Redmond spent 2015 revamping many of its old products (Windows OS and Office suite) and releasing new ones (Surface Book, Outlook for iOS, and Android).
It has been almost one year since Microsoft formally announced Windows 10, which it plans to have running on 1 billion devices by July 2018. By early October, the new OS had been downloaded on 110 million devices.
As of late December, Windows 10 is running on more than 200 million devices worldwide. The latest number, reported by WinBeta, means that Microsoft has garnered about 40 million installs per month.
[A look back: Microsoft's acquisitions of 2015.]
The download record is impressive, especially considering Windows 10 has been generally available for about five months, but it did not come easily. Microsoft has been aggressive in pushing the upgrade to users.
Part of its strategy was making Windows 10 available as a free upgrade for PCs running Windows 7, Windows 8, and Windows 8.1. Microsoft also encouraged users to test preview builds through the Windows Insider program.
The second half of 2015 also brought the release of new devices, from Microsoft and its partners, designed to support new features of Windows 10 like biometric authentication and Continuum.
It seems the upgrade efforts have been paying off. But can Windows 10 maintain its momentum in 2016? We'll be watching.
Speaking of the new year, this week also sparked further discussion regarding the release of the rumored smartphone Microsoft has in the works. Microsoft CMO Chris Capossela joined experts Paul Thurrott and Mary Jo Foley, and host Leo Laporte, on TWiT's Windows Weekly podcast.
Capossela admitted that in order to compete in the mobile space Microsoft needs to create a smartphone on the same level of innovation as its Surface line, which suffered a few setbacks before it achieved success.
"We need some sort of spiritual equivalent on the phone side that doesn't just feel like it's a phone for people who love Windows," he explained. Capossela noted the phone will need to be seen as "a real breakthrough" for users, but also that Microsoft needs "time to actually go build that."
While Capossela's remarks indicate such a phone is still in the early stages, we have already heard whispers of a Surface Phone that will be created by Panos Panay and the team behind the Surface Pro 4.
The marketing chief also mentioned Microsoft's plan to broaden its mobile-user base by getting more people to install Windows 10, which it hopes will inspire developers to write apps for the OS. It's unclear whether this strategy will take hold. Former CEO Steve Ballmer has already claimed it won't work.
Finally, as we close the holiday season, Microsoft has started a new week of deals on Xbox Live. Major Nelson reports users will have to log into their account to see the sale prices in local currency. Gamers will be happy to learn discounts will be available until the sale ends on Jan. 7.
**Elite 100 2016: DEADLINE EXTENDED TO JAN. 15, 2016** There's still time to be a part of the prestigious InformationWeek Elite 100! Submit your company's application by Jan. 15, 2016. You'll find instructions and a submission form here: InformationWeek's Elite 100 2016.