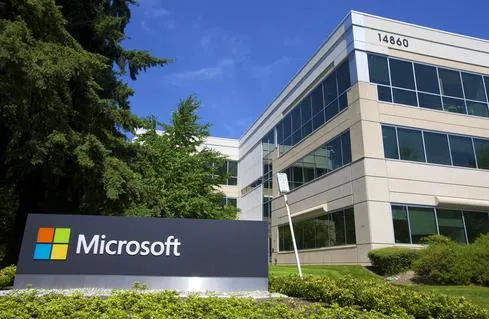 Windows 10, New Devices, Exec Shakeup: Microsoft's 2015
(Click image for larger view and slideshow.)
Microsoft announced Dec. 17 that it has finally reached a deal with the Chinese government to provide Windows 10 to users in that country.
In a blog post Thursday, Yusuf Mehdi, corporate vice president for Microsoft's Windows and Devices Group, wrote: "We're announcing a new joint venture that will license, deploy, manage and optimize Windows 10 for China's government agencies and certain state owned enterprises and provide ongoing support and services for these customers."
Microsoft will partner with China Electronics Technology Group (CETC) to create C&M Information Technologies, though the name of the joint venture may change. The joint venture will control the licensing of Windows 10 to government agencies and to some major state-owned corporations such as those that control energy, telecommunications, and transportation.
C&M will additionally provide backend services, including product activation, patch management, and support for Windows 10.
This is the finalization of agreements made in September as Microsoft strove to achieve Chinese adoption of Windows 10. China is a major market for almost all Western technology companies. Additional sales there could produce millions in additional revenue for Redmond's bottom line.
"Microsoft and CETC have been working on a custom image of Windows 10 for government customers since we announced our initial agreement in September, based on the tools that we make available to organizations around the world," according to the blog post.
Those September agreements include a cloud computing agreement where Microsoft, Unisplendour Corporation (UNIS), and 21Vianet will provide hybrid cloud solutions and services to Chinese customers, especially state-owned enterprise customers. It also said then it would make Baidu.com the default search and homepage in the Microsoft Edge browser in China.
So much for a Chinese Bing.
Microsoft has had setbacks in China in past years.
In 2014, the Central Government Procurement Center banned Windows 8 from agency PCs. Antitrust regulators also raided Microsoft offices around that time.
CETC has more than 180 commercial subsidiaries, most of them involved in defense-related research and development and the production of defense and dual-use electronics. It also supplies the People's Liberation Army (PLA), as well as government agencies and state-run companies with technology products.
[Read how Windows 10 could drive more PC sales in the next year.]
All of this activity points to Microsoft letting China run a specific, tailored version of Windows 10 that is not the same one found in the rest of the world.
Microsoft even admitted this, although obliquely. It said in the announcement: "[C&M] will collect feedback from these government customers on their specific use requirements to inform the creation of the successive updates of the government Windows 10 image, which may be developed by the joint organization … [while] recognizing that public sector solutions may differ from technology offered to private sector enterprises and consumers around the world."
One can only wonder what these Windows 10 images and their successive updates will contain.
**Elite 100 2016: DEADLINE EXTENDED TO JAN. 15, 2016** There's still time to be a part of the prestigious InformationWeek Elite 100! Submit your company's application by Jan. 15, 2016. You'll find instructions and a submission form here: InformationWeek's Elite 100 2016.