also feature only one access point for OneDrive: through File Explorer. In related news, users can now pin favorite folders to File Explorer's Home view.
4. Internet Explorer should be better, but not for all users
Build 9879 enables Internet Explorer's new Edge rendering engine -- but only for 10% of users, for now. Edge should help with website interoperability, resulting in fewer broken sites. It's also designed to allow Microsoft to isolate enterprise legacy Web apps from other sites, which should theoretically help Microsoft move quickly with mainstream changes while maintaining legacy compatibility for business customers.
5. Windows 10 features new trackpad gestures, expanded multi-monitor features, and improved support for media files
Continuing its emphasis on desktop users, the newest Windows 10 Preview build includes several touches to help people be productive without touchscreens. Additions include the new trackpad gestures that Joe Belfiore, one of the leaders of Microsoft's OS Group, previewed last month at Microsoft's TechEd Europe conference in Barcelona. Users can tap three fingers to initiate a search, for example, or slide three fingers up to reveal Task View. The gestures are somewhat similar to ones available in Apple's OS X. Apple execs have argued that touchscreens are awkward on PCs, but that trackpads -- because they support a horizontal workspace, as mice and keyboards do -- offer a better mechanism for touch-style PC input.
Build 9879 also allows users to use Snap Assist to snap apps across multiple monitors. The new iteration also expands support for MKV files, making it possible to play the files directly from Windows Media Player and other media apps, for example.
6. The new build has bugs, including some big ones
As mentioned, builds releases through Microsoft's fast track aren't particularly polished. Build 9879 is no exception. Some of the bugs are merely annoying: Skype calls will disconnect when the app is minimized, for example. Others are more severe. Microsoft says 9879 installation might trigger duplicate installation of some drivers, which could mean the new version requires more than 20 GB of free disc space. If users don't have enough spare capacity, Windows will block setup and automatically roll back to the previous build.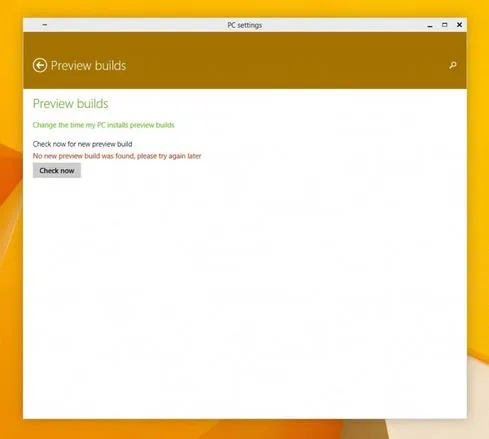 Other problems include screen-sharing issues with Lync. The Music app, like the Skype app, stops working if minimized. Users will be unable to connect to Distributed File System network locations. Some users might encounter a black screen when trying to unlock or log into their systems, in which case Microsoft suggests a hard reboot. Microsoft will fix these bugs in subsequent updates, but in the meantime, those who like to live dangerously can speed up the process by reporting any problems they encounter with Build 9879.
Apply now for the 2015 InformationWeek Elite 100, which recognizes the most innovative users of technology to advance a company's business goals. Winners will be recognized at the InformationWeek Conference, April 27-28, 2015, at the Mandalay Bay in Las Vegas. Application period ends Jan. 16, 2015.