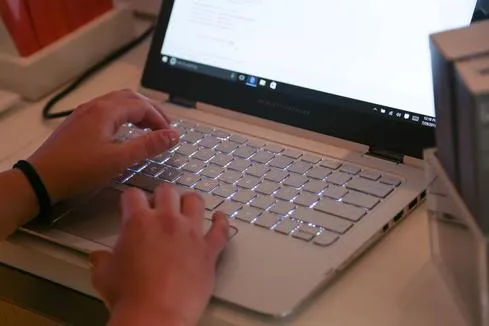 Windows 10 Vs. Windows 7: What Enterprise IT Needs To Know
(Click image for larger view and slideshow.)
Microsoft is releasing another wave of Windows upgrades. Windows 10 Insider Preview Build 10525 and the third technical preview for Windows Server 2016 and System Center 2016, have both arrived.
Prior to the launch of Windows 10 on July 29, Microsoft confirmed it would continue supporting the Windows Insider program it created to gather user feedback throughout OS development. More than 5 million Insiders joined the program prior to the July 29 release.
Now that Windows is available as a service, Insiders will preview Windows 10 updates to test new features and functionality before they are delivered to the general public.
[Looking to upgrade to Windows 10? Try a MacBook.]
Windows Insiders who started running technical previews before July 29 do not need to make any changes in order to download future Windows 10 builds. Simply upgrade via Windows Update.
Not an Insider? You'll have to download your Windows 10 upgrade on a device running genuine Windows 7 or Windows 8.1 in order to access the preview builds. When the download is complete, go to Settings > Update & Security > Advanced > Get Insider builds.
Build 10525 marks the first Insider Preview build since the Windows 10 launch. Insiders may continue sharing comments through the Windows Feedback app, which Microsoft has decided to include in the full OS release. Earlier feedback has been deleted from the app, but Insiders can view a full history of their messages under My Feedback > Archive.
Let's take a closer look at the changes Insiders will see in Build 10525:
More Color Options
Insider feedback reflected a demand to change the color options for Start, Taskbar, Action Center and Title Bars. This feature is still a work in progress, but available in 10525 if you access Settings > Personalization > Colors.
Improved Memory Manager
The Memory Manager gets an upgrade in 10525 with a new concept called compression store, which is designed for more efficient page storage. When the tool starts to feel memory pressure, it will compress unused pages to reduce the amount of memory used per process and allow Windows 10 to run more apps at a time.
Known Issues
Windows Insiders get to test some cool new features, but they have to deal with bugs. Here are a few known glitches in Build 10525:
Mobile hotspot doesn't work in this build.
Optional language packs are not available in this flight but will be ready later in the week.
You'll need to update the Movies & TV app from Windows Store to fix a video playback problem.
That said, we're betting most Insiders enjoy the bug hunt as much as any other aspect of their work as they get a first look at new features.
Windows Server 2016
Microsoft has also launched the third technical preview for Windows Server 2016. The second build, based on Windows 10 Build 10074, was released a few months ago in May 2015.
The build released on August 19 marks the first time Microsoft is showing Windows Server Containers to the public. The addition of Windows Server containers will provide users with a faster DevOps process for building and deploying modern apps.
"Through this release, millions of Windows developers will be able to experience the benefits of containers for the first time using the languages of their choice – whether .NET, ASP.NET, and PowerShell or Python, Ruby on Rails, Java and many others," wrote Microsoft's Server and Cloud Platform Team in a blog post.
[Learn more: Microsoft, Docker report on collaboration]
This announcement follows Microsoft's 2014 partnership with Docker, which was intended to bring container and DevOps benefits to Linux and Windows Server users. Windows Server containers are part of the Docker open source project and can be deployed and maintained through PowerShell or the Docker client.
Other features available in this preview include new Nano Server functionality, extended security, simplified software-defined networking, and other software-defined datacenter enhancements for building a strong foundation for modern apps and services.
Microsoft also notes a future preview of Windows Server 2016 will deliver Hyper-V Containers, a second option for deploying containers. Hyper-V provides greater isolation through improved virtualization and a Windows Server OS that separates containers from one another, and from the host OS. With more isolation, users can deploy containers in environments where developers have less control over the platform.