If anything has encouraged Windows 8 device sales, it's been lower prices. So Microsoft and its partners might be about to sell a lot of new PCs and tablets: Microsoft is slashing the cost of Windows 8.1 licenses for OEMs by 70%, according to a Bloomberg report published Friday evening. Citing people familiar with the company's plans, the article states manufacturers will pay only $15 to license the OS -- but only for devices that will retail for less than $250. The program reportedly aims to combat Chromebooks, which have eaten into Windows sales at the low end of the market.
In response to an inquiry about the report, a Microsoft spokesperson told InformationWeek, "We have nothing to share."
[ Are you feeling the Windows XP fury? Read Windows XP Shutdown Outage: Users Boo Microsoft Blog. ]
Friday's report isn't the first indication that Microsoft is modifying license costs in order to stimulate Windows 8 adoption. Last March, The Wall Street Journal and the Taiwanese tech website DigiTimes independently reported that Microsoft had cut OS and Office license costs to stimulate production of smaller Windows 8 tablets.
The company never confirmed those claims, but products that have since hit the market support the narrative. After sticking with prohibitively expensive price points for the first half of 2013, OEMs such as Dell, Toshiba and Lenovo spent the second half touting inexpensive mini-slates that come pre-loaded with Office. Other reports from late last year claimed Microsoft might altogether eliminate license costs for Windows Phone and Windows RT.
Microsoft announced strong quarterly results in January. As has been the case for much of the last year, however, Windows figures were tinged with troubling signs, including a 3% year-over-year revenue drop. That mark was good enough to beat 2013's historic 10% decline in PC shipments but it was also inflated by a 12% boost in revenue from the professional-oriented Windows OEM Pro -- and masked how much the consumer PC market has unraveled.
Microsoft also recently announced it had sold more than 200 million Windows 8 licenses -- a large number, but also one that trails Windows 7's precedent by a significant margin. Windows 8 and 8.1 accounted for less than 11% of desktop users in January, finishing third behind Windows 7's 47.5% and Windows XP's 29.2%. Win 8 also remains a niche player on the tablet scene, where iPads and Android tablets control most of the market. Apple's tablets have carved out particular dominance within the enterprise.
It's noteworthy that the new program allegedly targets Chromebooks. Microsoft's Windows 8 ads have taken swipes mostly at Apple's iPad, but as the low-cost Chromebooks have become popular in industries such as education, Microsoft has switched tactics. Andrew Waber, an analyst with online ad network Chitika, told InformationWeek's Thomas Claburn that Chrome OS could become more popular in the enterprise thanks to Google's recent pact with VMware to offer virtualized Windows desktops on Chromebooks.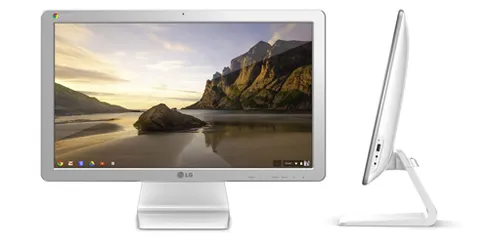 Also noteworthy: Whereas Microsoft allegedly cut license costs last year to promote tablet growth, the new program reportedly applies to any device under $250 -- including PCs and laptops without touchscreens.
As such, the reduced license fees tie neatly into recent reports that Microsoft wants to re-engage its longtime PC users, many of whom grew disenchanted with Windows 8's more radical UI departures from previous versions. Microsoft's efforts are expected to include an update to Windows 8.1 that could arrive by April and make the touch-oriented OS more palatable to mouse-and-keyboard users.
With various leaked builds circulating online, the update appears imminent. It includes more refined integration between the Modern and desktop interfaces, including Live Tiles that respond better to mouse commands, and the ability to pin Windows Store apps to the desktop's taskbar. The update will also allegedly recognize the type of hardware on which it is installed and adjust accordingly; it is expected to boot to the desktop by default on non-touch hardware, for example, and to continue booting to the Modern UI on touch-equipped devices.
Forrester analyst David Johnson told us last week that the update sounds promising. "They have two operating regimes," he said, "and they are learning that it's not a good strategy to sacrifice one to make the other better."
Still, the upcoming update is not expected to reintegrate Windows 7's Start Menu, the absence of which has upset some users. According to various reports, the Start Menu, as well as the ability to run Modern apps in windows on the desktop, will debut in Windows 9 in 2015.
Will users wait until 2015 for a feature that's been in other Windows versions for years? Johnson said Microsoft might be moving slowly and deliberately in order to avoid the perception it has made a mistake. "If they try to move too quickly, it could undermine confidence in the Modern UI, which they need to be committed to," he said.
Engage with Oracle president Mark Hurd, NFL CIO Michelle McKenna-Doyle, General Motors CIO Randy Mott, Box founder Aaron Levie, UPMC CIO Dan Drawbaugh, GE Power CIO Jim Fowler, and other leaders of the Digital Business movement at the InformationWeek Conference and Elite 100 Awards Ceremony, to be held in conjunction with Interop in Las Vegas, March 31 to April 1, 2014. See the full agenda here.