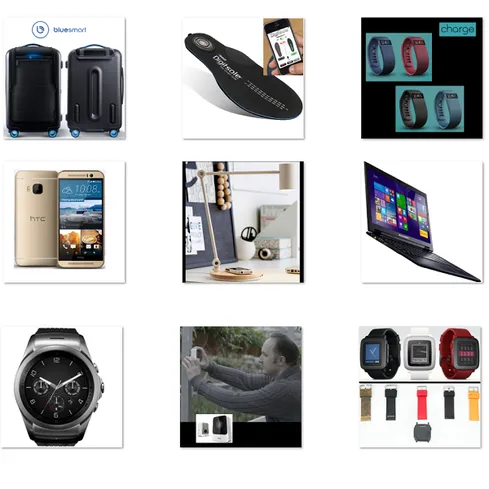 Smartwatches, Ultra-Thin Notebooks, Odd IoT: Gadgets For Spring
(Click image for larger view and slideshow.)
Acer is offering details about its Chromebase this week, a desktop PC that rounds out an entire series of Chrome-based machines from the low-cost computer maker. This all-in-one features a large screen that allows the device to act like a tablet -- a first for this form factor.
Like most all-in-ones, Acer's Chromebase consists of little more than the display, keyboard, and mouse. The screen measures 21.5 inches on the diagonal, with full-HD resolution (1,920 x 1,080 pixels).
Acer says the screen offers 178-degree viewing angles and supports 10-point multitouch. Acer already has a touchscreen Chromebook, and Google offers the touchscreen Pixel laptop, so it's a natural leap to see touch functionality added to a Chrome-based desktop.
Adding touch features to the screen makes the Chromebase unique, but the added value is questionable. Google's Chrome OS isn't particularly well suited for touch input -- at least, not as well as Android OS or even Windows.
The Acer Chromebase is powered by a quad-core Nvidia Tegra K1 processor. This is the same processor HTC put in the Nexus 9 tablet. Acer left a lot of blanks in the Chromebase's spec sheet, including the processor's clock speed and whether or not it's 64-bit or 32-bit. Acer did claim the machine boots up in 10 seconds. The Chromebase can be configured with up to 4GB of RAM and 16GB of internal storage, though it will come with 100 GB of Google Drive storage for a period of two years.
Connectivity and ports run to the norm. It has two 3W audio speakers and provides HDMI out, USB 3.0, and USB 2.0 ports. It offers 802.11a/b/g/n WiFi and Bluetooth 4.0. The chassis offers flexible viewing and mounting options, and is compatible with VESA stands, brackets, arms, and wall mounts. The computer has a Webcam, too, for video chats.
Like all Chrome-based machines, the Chromebase supports multiple users and their unique settings, documents, and files. Google updates Chrome continuously, making sure the latest security patches are always installed. The lightweight browser-based platform is one factor that helps keep the cost of Chrome hardware so low. Acer didn't say anything about the Chromebase's price, unfortunately, but said it will go on sale in North America before the end of the second quarter.
Acer's Chromebase has a direct competitor in the LG Chromebase 22CV241, which was announced in late 2013. There's little word on how well LG's device has performed, but it is still available for sale. LG's machine runs an Intel Celeron processor, but otherwise has a similar set of specifications and features. The LG Chromebase costs $349.99.
[Read about how ad injectors are affecting Google users.]
Earlier this week, Google announced a slew of new Chrome machines, including this Chrome-on-a-stick. Chrome is available on a growing number of form factors, but the Chromebit purports to pack an entire computer into an HDMI dongle. The Chromebit can be used to turn any display or TV into a Chrome computer. It will cost under $100.
Attend Interop Las Vegas, the leading independent technology conference and expo series designed to inspire, inform, and connect the world's IT community. In 2015, look for all new programs, networking opportunities, and classes that will help you set your organization's IT action plan. It happens April 27 to May 1. Register with Discount Code MPOIWK for $200 off Total Access & Conference Passes.