At its Dell World conference this week in Austin, Texas, Dell revealed a variety of storage and networking offerings, including new converged infrastructure offerings and new flash-based and hybrid storage products that make enterprise-class technology more affordable to small and midsize businesses.
With the products, Dell hopes to build on its recent hot streak. After taking the company private just over a year ago in one of the biggest leveraged buyouts in history, CEO Michael Dell has repeatedly said his company can move faster without Wall Street investors' quarterly pressure. Thanks to the buyout, Dell's financial records are no longer open to public perusal, but both research firms such as IDC and independent reports indicate the company has outpaced competitors' growth across a wide range of products.
At Dell World, CEO Dell frequently crowed about the research firms' findings while taking shots at rivals such as HP and IBM -- companies that, according to Dell, have grown too chaotic and disorganized to serve customer needs. With the new products, Dell says his company will accelerate its momentum.
[Data center hardware loyalty is dying, and cloud architecture is killing it. See Is 'New Style Of IT' Good For HP Customers?]
Dell's PowerEdge FX converged architecture leads the batch of new products. A converged infrastructure play, FX architecture combines compute, storage, and networking into a single product, complete with a unified management portal that lets IT admins wrangle all three components. The 2U enclosure features six PowerEdge server, storage, and network sleds, and can be configured with both Intel Xeon chips, for more power, or Intel Atom chips, for Web serving and other tasks that prioritize scale over computing muscle. The FX architecture also blends both rack and blade servers, promising customers a more flexible balance between density and ease of deployment. As a whole, the FX chassis offers businesses the ability to tailor infrastructure to particular workload needs, CEO Dell said at the conference.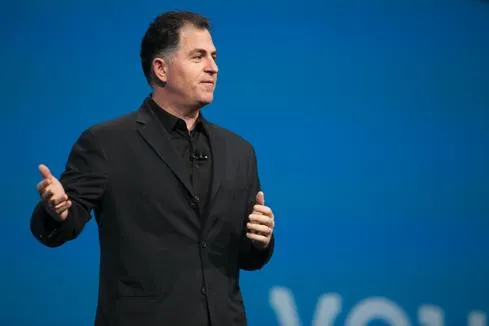 Other new products include a Dell Storage SC Series all-flash array that costs less than $25,000, a price that undercuts most other all-flash enterprise options. Dell says the entry-level product provides substantially better performance than the traditional hard drives with spinning discs that are more common in this customer range.
In a related vein, Dell also announced the Dell Storage PS4210 Series storage arrays, the first model in the entry-level PS Series to include hybrid storage, with both flash and traditional drives. The company also unveiled its Dell XC series of Web-scale converged appliances. Another converged infrastructure offering, the XC combines compute, storage, and hypervisor resources. Powered by software from Nutanix, XC appliances allow IT admins to manage virtual environments with extreme granularity.
In an interview, Travis Vigil, executive director of Dell storage, compared the XC series to the scale-out technologies that companies such as Amazon, Facebook, and Google use in their data centers. He said SC has been designed as an end-to-end product, with support for Wyse endpoints and reference architectures for VMware, Citrix, and other virtualization players. Customers will be able to choose from five configurations, each of which includes two Intel CPUs, two or four 400-GB or 800-GB SSDs, four or ten hard drives, and two Gigabit Ethernet ports.
Along with the aforementioned storage and networking products, Dell's other enterprise-oriented products announced this week include Dell Cloud Marketplace, which is designed to remove the complexity from multi-cloud deployments, and a new predictive analytics offering created in partnership with Microsoft.
PowerEdge FX products are slated to become available in December, though some architecture sleds won't be available until the first half of 2015. The SC4020 all-flash configuration will also be available early next year. Interested customers won't have to wait as long for the other new products. The XC appliances will begin shipping November 11 with support for VMware and Microsoft's Hyper-V. The Storage PS4210 arrays hit the market Wednesday.
Just when conventional wisdom had converged around the cloud being a software story, there are signs that the server market is poised for an upset, too. Get the 2014 State of Server Technology report today. (Free registration required.)