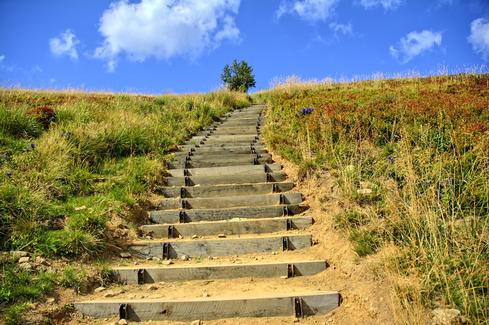 Google Cloud Conundrum: 7 Questions That Need Answering
(Click image for larger view and slideshow.)
NEW YORK -- As enterprises of all sizes, schools systems, and governments all move toward a cloud-based infrastructure, HP Inc. and Google are looking to reinvent the way businesses approach computing -- by introducing the Chromebook 13.
During an event at Google's headquarters here on April 28, the two companies rolled out the ultra-thin, lightweight laptop, which is expected to be available within the next week with a starting price of $499. The 13.3-inch Chromebook is 12.9mm thick and weighs a mere 2.86 pounds.
With its brushed aluminum surface and backlit keyboard, the Chromebook 13 looks and feels more like a consumer laptop. But it is geared toward enterprise use, and aims to support almost anything an office worker would want to do. It has the ability to plug into multiple screens. (The demo showed one Chromebook supporting two displays.) It also offers support for a number of different security and encryption technologies, VPNs, and virtualization software from VMware, Citrix, and others.
The virtualization support is particularly interesting. Google says that cloud-based apps are the future, while also recognizing that businesses need legacy software support.
At the high-end, the Chromebook 13 utilizes a sixth-generation Intel Core m7-6Y75 chip (3.1 GHz), along with 16GB of RAM and 32GB of internal storage. The laptop also uses newer USB Type-C cables, and HP offers docks that take advantage of the technology.
HP also claims the Chromebook 13 battery lasts up to 11.5 hours, making it an all-work companion whose battery life rivals smartphones that workers take from conference room to conference room during the course of the workday.
The Chromebook 13 uses Google's ChromeOS, which both companies are positioning as robust enough to handle enterprise workloads, as well as the legacy apps that might need to run on Windows in a virtualized environment.

Are you prepared for a new world of enterprise mobility? Attend the Wireless & Mobility Track at Interop Las Vegas, May 2-6. Register now!
At Thursday's event, Rajen Sheth, Google's director of product management for Android and Chrome for Business and Education, explained how enterprise computing is moving toward a cloud-based infrastructure and apps. While this shift has been under a way for a while, Sheth says he believes it will only accelerate in the coming years.
The result is a need for a computer that is designed for this new cloud-based model, whether that machine is placed into a school, small business, or government agency.
"The move to cloud means the needs of the client are changing dramatically," Sheth said.
In a way, Google and HP have a point in trying to rethink what enterprise computing means in a world where smartphones have come to dominate. While IDC and Gartner have both recently released reports showing a continued decline in worldwide PC shipments even with the release of Microsoft's Windows 10 operating system, Chromebooks are one bright spot.
A Gartner report from May 2015 predicted shipments of 7.3 million during the year.
While Google and its partners have positioned Chromebook as good endpoints for the education market, the next logical step is to move them toward businesses, especially ones that use cloud-based infrastructures and apps.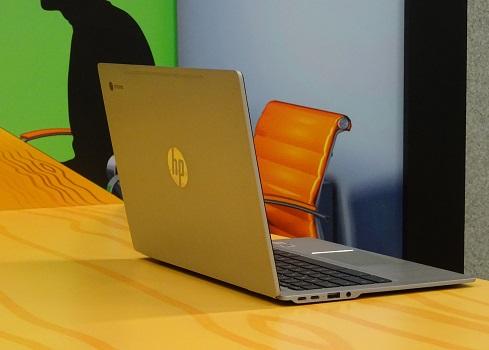 A quick hands-on with the device shows a pretty powerful laptop in a lightweight body that offers functionality for almost any level of employee. But the real key is convincing IT administrators, and the CIOs holding the budget, that a fleet of Chromebooks can be trusted as much as a fleet of Windows-based machines, in terms of both security and management.
Google claims it does so with its Chrome Management Console, and it emphasizes support for VPNs and virtualization technologies.