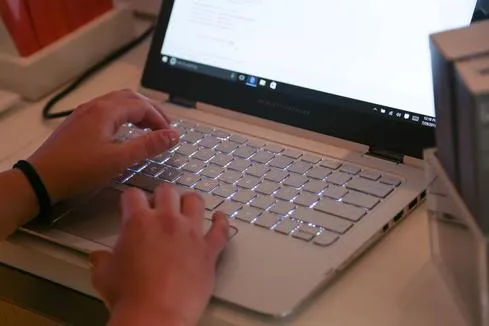 Windows 10 Vs. Windows 7: What Enterprise IT Needs To Know
(Click image for larger view and slideshow.)
Lenovo unveiled its latest ThinkPad notebooks with the introduction of the P Series systems -- the ThinkPad P50 and ThinkPad P70. These models feature a redesigned FLEX Performance Cooling system -- a dual-fan design that allows for quieter, cooler, faster performance -- as well as cutting-edge Intel Xeon chips.
The two ThinkPad laptops are the first to be equipped with the new Intel Xeon Processor E3-1500M v5 product family (Skylake) and feature Nvidia Quadro GPUs for enhanced graphics capability. Although Lenovo's official release did not mention a specific operating system, a spokesman for the company confirmed that the new ThinkPads would run Microsoft's Windows 10 operating system, when the PCs go on sale later this year.
In addition, the ThinkPad P Series will also come with X-Rite Pantone color calibration, which could be particularly appealing to graphic designers, illustrators, and other creative professionals who need accurate rendering of color over the lifetime of the notebook.
The ThinkPad P70 introduces a 17-inch mobile workstation to the family of notebooks, while under the hood the machine is loaded with up to 64GB of DDR4 ECC memory and the ability to handle up to four storage devices and up to a 1TB of solid state drive (SSD) storage, thanks to the integration of Peripheral Component Interconnect Express (PCIe) technology.
"Creative professionals who use Adobe Creative Cloud and its powerful tools such as Adobe Premiere Pro CC and After Effects CC expect their systems to keep up with their demands," Susan Skidmore, head of partner relations, professional video, at Adobe, wrote in an Aug. 10 statement. "Lenovo has built these systems with the application needs of these users in mind, and we're confident that they will be more than up to the challenge regardless of the user's industry."
In addition, the P70 comes with two Intel Thunderbolt 3 ports for faster connectivity and a 4K ultra high-definition (UHD) display or optional full HD (FHD) touch display.
[Read about how Lenovo is rethinking its retro ThinkPad design.]
On the wireless side, Lenovo's installed a new card from Intel with the 8260 card, an 802.11ac model. Lenovo will be offering it with Bluetooth 4.1 and vPro technology.
The company's smaller counterpart, the ThinkPad P50, boasts a 15.6-inch UHD 4K display and weighs in at 5.6 pounds. The P70 tips the scales at 7.6 pounds.
The P50 comes with a standard four-cell battery with an option for a six-cell battery, while the only choice for the P70 is the standard eight-cell battery. Both models have been MIL-SPEC tested and independent software vendor (ISV) certified.
Available starting in the fourth quarter of 2015 through Lenovo business partners and the company's website, pricing for the P50 begins at $1,599, while the P70 begins at $1,999.
In addition to the hardware, Lenovo also offers a slew of services, including warranty extensions, upgrades, accidental damage protection, priority technical support, and a complete set of factory and automated deployment services.