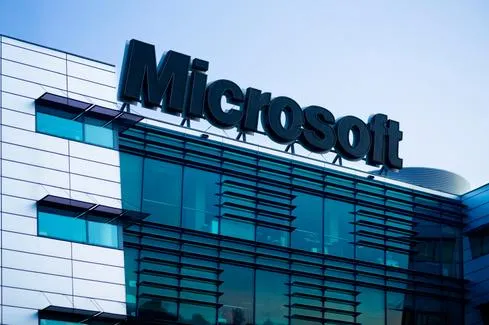 Microsoft's 2016: More Windows 10, Hardware Advances, Research Gains
(Click image for larger view and slideshow.)
Microsoft is officially terminating support for Internet Explorer 7, 8, 9 and 10, effective today, Jan. 12. If you're still running a version of Internet Explorer older than IE 11, it's time to upgrade or switch to a new browser.
"End of support means there will be no more security updates, non-security updates, free or paid assisted support options, or online technical content updates," wrote officials on Microsoft's support page.
You can still use the older versions of Internet Explorer, but you'll be putting your system at risk. Should the browser security become compromised (it's only a matter of time), Microsoft will not provide the patch to fix it.
[The Windows 10 laptops and hybrids we tried at CES 2016.]
IE 11, the most recent and final version of the browser, will continue to receive security updates, technical support and compatibility fixes for Windows 7, Windows 8.1, and Windows 10, Microsoft reports. An upgrade to IE 11 also brings better performance and backward compatibility, as well as support for today's Web standards, the company says.
Jan. 12 is the last day security updates will roll out to older editions of IE. This could create a headache for businesses running apps designed to work on older browsers. Fortunately, some users have more time to upgrade.
If you have Windows Vista, certain versions of Windows Server 2008, Windows Server 2012, or certain versions of the Windows Embedded OS, Microsoft will continue supporting Internet Explorer 7, 8, 9, or 10, depending on which version of the system is in use. Those running Window Server 2008 SP2, for example, can run IE 9; Windows Server 2012 will support IE 10.
However, Microsoft is urging those using Windows 7, Windows Server 2008 R2, Windows 2012 R2, and other versions of Windows Embedded to upgrade their browsers to IE 11 by Jan. 13 in order to safeguard their systems.
There is also the option to switch to Microsoft Edge, the minimalist browser launched as part of Windows 10 during the summer of 2015. The new browser, a major sign Microsoft was stepping away from IE, brings added security, Cortana integration, greater speed, a built-in reading list, and the ability to mark up Web pages with a digital pen.
The problem is, Edge is only available on Windows 10. Microsoft's new OS may be on 200 million devices, but most businesses will take longer to upgrade their systems.
Today's end-of-support affects a massive chunk of the online population. Although Internet Explorer's desktop share dropped 8.81% between Feb. 2015 and Dec. 2015, as indicated by NetMarketShare data, 48.57% of desktops were still running the browser in December. This puts IE well ahead of Chrome, the next-most-popular browser, which had 32.33% of the market.
Further, as of Dec. 2015, 42.5% of all users running Internet Explorer were using a version of the browser set to expire today. This amounts to about 339.2 million users, estimated ComputerWorld, which took into account the 1.5 billion Windows devices used around the globe.
That's a lot of people who will find themselves exposed to cyber-attacks if they don't take action, but the end-of-support for IE shouldn't come as a surprise.
Microsoft first announced today's deadline back in Aug. 2014. The tech giant forewarned users it would terminate support for all versions of Internet Explorer, save for the most recent iteration, on Jan. 12, 2016.
**Elite 100 2016: DEADLINE EXTENDED TO JAN. 15, 2016** There's still time to be a part of the prestigious InformationWeek Elite 100! Submit your company's application by Jan. 15, 2016. You'll find instructions and a submission form here: InformationWeek's Elite 100 2016.