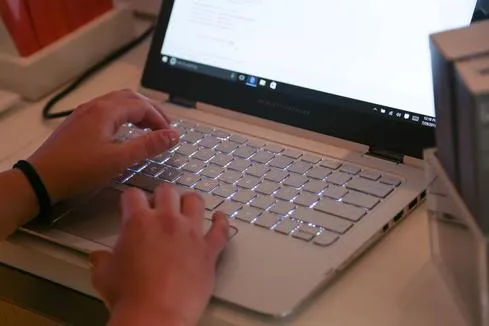 Windows 10 Vs. Windows 7: What Enterprise IT Needs To Know
(Click image for larger view and slideshow.)
Microsoft's Windows 10 has finally been released and many users are looking for a new computer to take advantage of its new features. While it has been advertised that Windows 10 will perform properly on most laptops currently running Windows 7 or 8, we all know that to get the most of the many features and performance enhancements, you'll want the latest high-end laptops designed for the new OS.
As you consider your next PC purchase, here's something else to think about: Is it time to move to a Mac?
Before you start howling at me, please know that I am a not Mac fan, and never have been. My wife is a lover of all things Apple. Her computer for the last few years has been a MacBook, and she always tells me it is worth the price she paid for it.
There are a number of reasons why Macs are worth considering as you migrate to Windows 10. For starters, most hardware vendors are waiting for Intel to release the new Skylake processors, which Intel considers to be its "most significant processor" for a decade. It offers enhanced power efficiency and wireless performance. We'll reportedly see these processors used in upcoming MacBooks as well as PCs.
Then there are the price considerations. It is possible to find some decent Windows 10-ready laptops for about $500 most experts say you'll need a medium- to high-end laptop to make Windows 10 run smoothly. According to reviews, the most suitable models for Windows 10 are Dell's XPS 13 ($900-$1,600), Acer's Aspire R7 ($980-$1,300), and HP's Spectre x360 ($900-$1,400). All those 13-inch models will run Windows 10 smoothly, giving the user the performance expected on the new Microsoft OS. These price points get you in the same range as a MacBook.
[ Is gaming your thing? Read 9 Hot Gaming PCs From Alienware, Falcon, Others. ]
The devices from Apple are found to be excellent Windows 10 machines and, according to some users, Windows 10 outperforms OS X when run on a MacBook Pro.
Apple's MacBooks are not sold with Windows pre-installed, obviously, so you need to download the Microsoft OS and install it yourself, using Apple's Boot Camp, but the process is simple and straightforward, and allows you to keep OS X on the same machine if you want to try it. Additionally, if you want to keep using Windows 10 after 30 days, you'll have to pay $120 for the license. There are many advantages to choosing a Mac as your next Windows machine. MacBooks are well built, with a full-day battery life, excellent IPS displays, and great Apple support.
If you type a lot, nothing compares to the MacBook Pro or Air in terms of keyboard design (with the exception of the latest small MacBook), and the typefaces are crisper and better defined than on any other laptop displays.
"Except for Dell's XPS 13, there really are no Windows laptops out there that I enjoy using as much," said Joanna Stern, personal technology columnist with The Wall Street Journal, when reviewing several Windows 10 laptops. "The [MacBook] Air still gets over eight hours of battery life in my rigorous testing, and the trackpad works better than any I've found on a Windows machine."
Getting a MacBook is also a good idea because of Mac's higher resale value. Earlier this year, my wife decided to trade her trusty five-year-old MacBook Pro for a new MacBook Air, and she sold the old laptop for over $450 on eBay (it could have generated more if it had had a Spanish keyboard). That means your new MacBook could cost less than $150/year to own.
Another alternative, of course, is to hold off until the holiday season, when Skylake-based machines are expected hit the market, especially made for Windows 10. The new laptops will feature enhanced cameras, improved trackpads and upgraded wireless connectivity, all ready to make Windows 10 shine.
What do you think? Would you consider a MacBook as your Windows 10 machine? Are you planning to upgrade your device now, or hold off until the next-gen PCs hit the market? Which PCs or Macs are on your wish list? Tell us all about it in the comments section below.