CenturyLink, a telco cloud service supplier, is capitalizing on its acquisition of Tier3 to better compete with Amazon, Microsoft, and Google in the race to attract developers. Developer activity tends to produce repeat cloud business. Some would even say vendors must attract developers or die.
EngineYard, Heroku, Amazon Web Services, Microsoft, and Google have already demonstrated their chops in platform-as-a-service. Now CenturyLink is making it easy to launch a version of the Cloud Foundry developer's platform on its CenturyLink Cloud.
CenturyLink now supports Bosh, open-source software that makes it simpler to deploy Cloud Foundry, PaaS sponsored by VMware. Bosh is another open-source project that grew out of the original Cloud Foundry effort; it's sponsored by Pivotal, the spinoff from VMware and EMC. Tier3 supported Cloud Foundry implementation using Bosh on its provisioning site before it was acquired by CenturyLink in November; now CenturyLink is doing the same thing. It can provide a copy of the Bosh command line, familiar to its users, in its Micro-Bosh server, which in turn will deploy a ready-to-go version of Cloud Foundry. One restriction: the Micro-Bosh server works only with Ubuntu Linux.
[Red Hat is answering Cloud Foundry's challenge. Learn more: Red Hat Takes On VMware For PaaS Crown.]
Bosh agents can go out to the Cloud Foundry project site and grab components that can be configured together. Once assembled, the development platform can be deployed by Bosh to Amazon Web Services' EC2, an OpenStack cloud, or a VMware vCloud or vSphere environment, said Jared Wray, former CTO of Tier3 and now CTO of CenturyLink's cloud unit.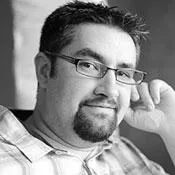 Jared Wray
Wray started Iron Foundry, an effort within Cloud Foundry to bring Microsoft's .Net technologies into the open-source project. It initially focused on open source languages, such as Ruby and PHP. Wray and Tier3 are regarded as having the developer insights needed for a successful Cloud Foundry deployment. Support for Bosh in CenturyLink Cloud is in beta, with full support to follow later this year.
Iron Foundry became the second largest project (other than Cloud Foundry itself) as the PaaS software was developed. Cloud Foundry "is still a young product. But because of our roots around Cloud Foundry, a lot of customers see us as experts in implementing it," Wray said in an interview.
There is no charge to use the beta version of Micro-Bosh on CenturyLink Cloud. Wray said its use will lead to more cloud applications and likely more workload deployments on CenturyLink.
CenturyLink charges 11 cents per hour for a virtual server with a CPU with up to 2 GHz of processing power and up to 128 GB of RAM; disk storage and networking are extra.
Charles Babcock is an editor-at-large for InformationWeek, having joined the publication in 2003. He is the former editor-in-chief of Digital News, former software editor of Computerworld, and former technology editor of Interactive Week.
Cloud Connect Summit, March 31 – April 1 2014, offers a two-day program colocated at Interop Las Vegas developed around "10 critical cloud decisions." Cloud Connect Summit zeros in on the most pressing cloud technology, policy and organizational decisions & debates for the cloud-enabled enterprise. Cloud Connect Summit is geared towards a cross-section of disciplines with a stake in the cloud-enabled enterprise. Register for Cloud Connect Summit today.