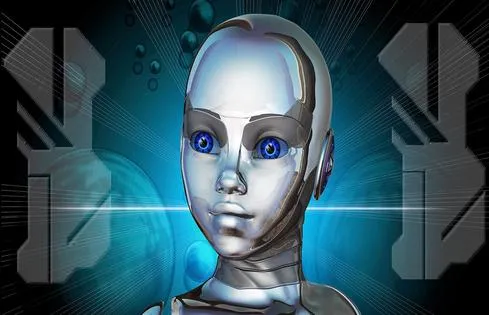 The Rise Of The Bots: 11 Ways Your Business Can Prepare
(Click image for larger view and slideshow.)
This week Microsoft became the first major tech company to enter the legal marijuana industry. It plans to partner with KIND Financial to develop software for tracking and selling marijuana.
KIND is a Los Angeles-based startup focused on technology for cannabis compliance. The goal of this partnership is to pool resources for the purpose of building "seed-to-sale" software for governments navigating the rapidly growing legal marijuana industry.
Legal marijuana is a young but hugely lucrative business. States, counties, and municipalities where weed has been legalized for medical and recreational use face the challenge of managing compliance without advanced software.
[Microsoft buys Wand Labs to boost communication technology.]
Together, KIND and Microsoft have launched KIND Government Solutions, a system to help governments track and sell weed. The software, which runs on the Microsoft Azure cloud, aims to ensure transparency and accountability in managing cannabis programs.
KIND was chosen to participate in Microsoft's newly launched Health and Human Services Pod for Managed Service Providers.
"KIND's strategic industry positioning, experienced team and top-notch technology running in the Microsoft Azure Government cloud, made for an easy decision to align efforts," explained Kimberly Nelson, executive director of state and local Government Solutions from Microsoft, in a statement on the partnership.
Nelson also noted how KIND agreed that Azure Government is the only cloud platform designed to meet government standards for cannabis compliance programs, which are subject to strict scrutiny.
The marijuana startup has already established a platform for governments and regulatory agencies to manage the entire spectrum of cannabis compliance.
Its Agrisoft Seed to Sale for Government is core to the platform. This software collects and monitors data that governments need to maintain compliance with the strict and varying rules, laws, and regulations of marijuana-related businesses for each state.
"No one can predict the future of cannabis legalization, however, it is clear that legalized cannabis will always be subject to strict oversight and regulations similar to alcohol and tobacco; and, KIND is proud to offer governments and regulatory agencies the tools and technology to monitor cannabis compliance," KIND founder and CEO David Dinenberg wrote.
This announcement marks the first time Microsoft has established a partnership related to the legal marijuana industry, a business undergoing rapid growth.
D.C. and 25 states have legalized the use of marijuana for medical purposes. More states will be voting on cannabis legalization later this year. Each state has different rules and regulations regarding the growth and sale of weed, making compliance a major challenge.
Microsoft's partnership with KIND, which will open up opportunities for customers within the cannabis industry, isn't its only record-breaking deal of the week for the company.
On June 13, Redmond confirmed plans to buy LinkedIn for a hefty price of $26.2 billion, the most it has ever paid in an acquisition. The purchase will also expand Microsoft's user base as it grows engagement between the professional social network and its cloud-based Office 365 productivity suite.