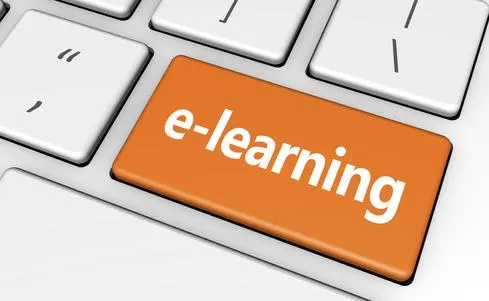 9 Free Online Courses To Pump Up Your Big Data, Analytics Skills
(Click image for larger view and slideshow.)
As containers in the data center proliferate, the problems of attaching them to the right networks, enabling them to discover existing services, and balancing the load across a container cluster continue to mount. Docker is addressing some of these challenges as it develops its platform approach. Meanwhile, a container management startup called Rancher Labs is attracting the attention of container users, along with considerable financial backing.
Cupertino, Calif.-based Rancher Labs, which has development offices in Mesa, Ariz., launched the beta of its Rancher system in June 2015, and introduced the 1.0 version of its product on March 29. Earlier this month, on May 10, the company announced an additional $20 million in funding from Mayfield Fund, Nexus Ventures, and GRC SinoGreen. Mayfield is based in Menlo Park, Calif., Nexus is based in India with offices in Silicon Valley, and GRC SinoGreen is a young fund based in Auckland, New Zealand, which serves the greater China region.
Rancher received $10 million from Mayfield in its first round last June.
Other well-known third parties in the container management space include Mesosphere, Apcera, CoreOS, and Cloud Foundry. But Rancher Labs has arrived after the market sorted out Docker as the clear market leader. Rancher has a focus exclusively on managing Docker and the various components of the Docker Platform, and it supports two of the primary Docker orchestration systems, Kubernetes and Docker Swarm. In fact, its support for the two most popular approaches to deployment in one easy-to-use platform is one reason for Rancher's early success.
[Want to learn more about how Docker continues to develop containers? Read Docker Security Scanning Protects Container Software Stack.]
Rancher was cofounded by CEO Sheng Liang and VP of Sales and Marketing Shannon Williams. The duo previously started VMops, a virtual machine management software company. VMops morphed into Cloud.com in 2010, producing the CloudStack set of software aimed at enterprises that wanted to function like public clouds. CloudStack was designed to work with Amazon, and with VMware and Microsoft virtual machines. Cloud.com was acquired by Citrix Systems in 2011 for an amount that was undisclosed but estimated at more than $200 million.
In a blog posted May 22 on the Rancher site, John Patterson and Chris Lunsford shared details about how they built a deployment pipeline using Docker, Docker Compose, and Rancher at their firm This End Out, an operations and infrastructure services company in Raleigh, N.C.
With Rancher, they said, they were able to remove the operations managers from the task of deciding where the next container should run. Rancher 1.0 made that decision for them, they said. On the other hand, managers could offer select input to the Rancher scheduler, such as container labels, "to avoid the port binding conflicts," they noted.
That was part of the goal Rancher announced March 29, 2015, as its system first came to light. It wanted to make Docker better equipped for production systems and automate the formation of the container cluster. It also wanted to leave enough control in the hands of the operations manager.
Williams expanded on that theme May 10, after the additional funding had been announced. Rancher was going to use the money to expand its development engineering staff and add to its support for Kubernetes and Docker Swarm, he said.
Rancher will also use the money to add to its field engineers, DevOps-oriented technicians who help with the implementation of Rancher for container production deployments.
How Rancher's System Works
Rancher is not concerned with the legacy environment so much as it is with the ongoing container and microservices reorganization of the data center, along with containerized workload deployments to the cloud.
It includes a container catalogue, and an ability to launch containers from that catalogue. Containers may also be launched from its own user interface or from Kubernetes or Swarm orchestration systems. Access policies to the container cluster may be defined and multiple clusters viewed and managed from one management console. The primary resources of the cluster can be managed through the Rancher pane of glass: container hosts, storage, and networking.
Rancher had to build its own software-defined network overlay to the cluster to allow containers to see and communicate with each other. Its communications are encrypted by default, according to information on the Rancher Web site.
It also provides visibility of containers on the cluster and the resources they are consuming, along with the services available to containers and which containers are using them.
The Rancher user interface gives operations managers the power to order the upgrade of applications with security patches or function changes, with the system executing the upgrade where it's needed, Rancher's information indicated. The Rancher system from Rancher Labs is available as open source code.
Get Your Dream Job. Use InformationWeek's hosted, searchable job board to land your next gig in tech. Start your search here.