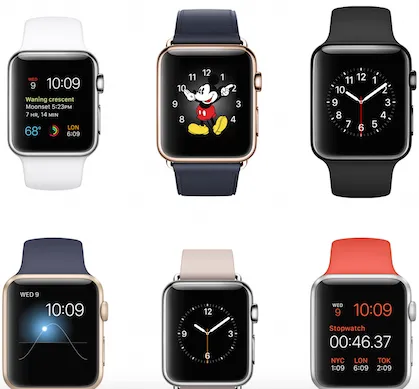 10 Hot Smartwatches, Fitness Trackers For Your Holiday Gift List
(Click image for larger view and slideshow.)
Salesforce (CRM) will offer a new capability that lets non-programmers create applications that can access and modify data that resides both in Salesforce's platform-as-a-service cloud-based CRM system as well as data in external apps, third-party cloud apps, and on-premises ERP systems.
Called Salesforce Connect, the service builds on the company's existing API efforts and opens application development to non-IT pros inside companies. The goal is to create that consumer-app-like experience -- think Uber or Google Maps -- of instant information, but in a business app that can be built by any user and give full read and write access to any user.
"It's easy to do. No code required," Brian Goldfarb, senior vice president of App Cloud Marketing at Salesforce, told InformationWeek in an interview.
[What other companies are enabling non-programmer app development? Read Microsoft PowerApps: Software Creation Without Coding.]
And that access extends beyond Salesforce's own systems, and turns the company's user interface into a front end to access data that resides in other applications and databases, too, via APIs.
"Not only can I view the status of an order that exists in SAP, but I can update that status using a Salesforce application back to SAP," said Goldfarb. "…Ultimately what you are seeing is a simple point-and-click technology that administrators can use to connect in real time any API or data source with both read and write access."
If this sounds familiar, it's probably because Microsoft made a similar announcement earlier this week when it unveiled Microsoft PowerApps, a way for non-programmers to create web and mobile apps for business that make the Microsoft user interface a front end for a host of Microsoft and third-party databases and applications.
So, why are both Microsoft and Salesforce doing this now, and are more initiatives like these on the way?
Larry Carvalho, research manager for platform-as-a-service at market research firm IDC, told InformationWeek that Microsoft and Salesforce are addressing an issue that's been thwarting progress in enterprises for a while now.
"Addressing the severe shortage of developers through automation of the application development lifecycle is an important differentiator and the whole IT market could benefit from such initiatives," he told InformationWeek via email. "Salesforce is addressing the need for connecting multiple applications by capabilities within their own product, which helps their customers gain efficiency."
Microsoft also cited the shortage of developers and the need to make development more agile when it announced PowerApps earlier this week.
The Salesforce Connect integration capabilities announced today build on last year's Lightning Connect announcement that enabled some limited app building by non-programmers. But Salesforce Connect takes it a step further, most significantly by letting users modify and write to third-party applications.
In a blog post announcing Salesforce Connect, Adrian Kunzle, senior vice president of product development said that new capabilities include read and write permission on external sources, custom adapters that allow connections to APIs that are not in the OData format, and simple connections of multiple Salesforce instances within a company -- something particularly useful in the case of mergers or acquisitions where both companies use Salesforce.
"We live in an API economy," Kunzle wrote. "APIs connect the apps that we use in our personal lives and deliver realtime access to data and services from any device. When you open Google Maps and search for a restaurant, you can also reserve a table via OpenTable's API and book an Uber car with the Uber API, without ever leaving the Google Maps app."
**New deadline of Dec. 18, 2015** Be a part of the prestigious InformationWeek Elite 100! Time is running out to submit your company's application by Dec. 18, 2015. Go to our 2016 registration page: InformationWeek's Elite 100 list for 2016.