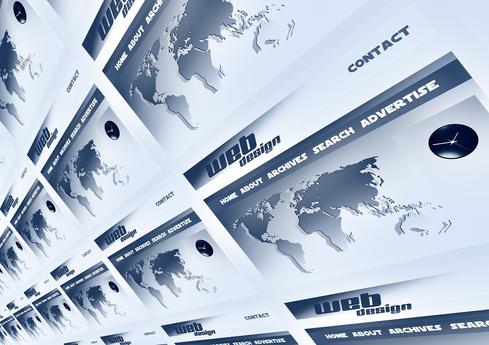 Building Apps Without Code: 7 Options For Your Enterprise
(Click image for larger view and slideshow.)
Startup Velostrata wants to give IT managers a chance to implement a different type of hybrid cloud computing, one where your compute engine moves off premises but the data stays at home behind the firewall.
As established public cloud players such as Amazon, Google, Microsoft, and IBM become more IT and hybrid-cloud oriented, some smaller players are testing out ideas the big guys haven't thought of yet. Using the public cloud's compute power, while keeping the data stored on premises, is one of them.
"Customers don't want to move their large production data assets permanently to the cloud," said Issy Ben-Shaul, CEO and co-founder of Velostrata, in an announcement Wednesday, Aug. 26.
The firm offers a way to stream virtualized workload images to the cloud, moving only the data that's needed by the workload, not a complete data repository. But in several interviews with the media since it came out of stealth mode, Velostrata CEO Ben-Shaul has disclosed a few details of how the product lives up to his claims.
[Want to learn more about the idea of cloud and on-premises data working together? See One Data, Undivided.]
For example, Ben-Shaul told Fortune's Barb Darrow: "I don't mean we move all the data, we stream only what is needed -- maybe a boot image -- to perform the necessary calculations. The rest of your data stays put. We reduce the amount of data that goes in and out [of the public cloud]. Other solutions replicate the whole image to cloud AMIs and boot them all up."
Velostrata includes expertise in WAN optimization, intelligent streaming, data caching, and virtualization. There are already several firms that know how to take a workload image, capture it as a virtualized file, and move it to a second data center or cloud service that serves as a disaster recovery system. That still leaves the issue of piping current data to it. Many companies, including VMware and Nasuni, can periodically replicate production data to a backup site so that only the data created since the most recent replication would be at risk in a disaster.
Techcrunch's Ron Miller explained: "This streaming process is part of the company's secret sauce, allowing it to move the VM much faster than before, which Ben-Shaul claims could have taken weeks with a large workload." The moved workload can boot up and start processing without waiting for all the data to arrive, by using "algorithms and caching to limit the amount of data it needs," according to the article.
WAN optimization for the rapid movement of data over a network is a known art. Velostrata may even be employing a form of parallel streaming, where the workload image is broken into parts and sent over several channels simultaneously. There was no explanation of what would happen if an Internet segment went down during such a process or what would happen if the workload was a heavy consumer of data over long periods.
Three of Velostrata's four recommended use-cases suggest the data being used in the cloud may already have to exist in the memory of a running on-premises server. In other words, the form of hybrid computing envisioned would be hemmed in by certain limits, such as available speed of data replication. In those three use-cases, it recommended using its system for moving an overloaded, on-premises VM to a cloud host to gain more compute power; burst an existing workload to the cloud for added virtual servers during peak demand; and provide site-to-site disaster recovery. The fourth use case was: "consolidate storage to a centralized data center while running VMs remotely in the cloud."
The system in its initial release only works with Amazon Web Services, but Velostrata plans to add interfaces to other public clouds.
In the announcement, Chuck Wiggins, director of infrastructure at Guardian Industries, said, "[W]e were able to very quickly move virtual servers from on-premises to AWS (and back), without any manipulation or conversion of the VMs and with excellent performance."
Brian Pillar, IT manager at TechSmith, said in the announcement, "Velostrata quickly proved they could deliver on both performance and functionality. The flexibility to move workloads back and forth between my data center and the cloud in minutes while keeping the storage on-premises finally makes hybrid cloud a low-risk, low-cost option for us."
"Velostrata takes something that is really complex and makes it incredibly simple," said Troy Jennings, team lead at US energy company Just Energy, in the announcement. "Movement of VMs between our data center and the cloud was simple and fast, and the user interface and the configuration process were equally simple and intuitive."
The firm also announced Aug. 26 a Series A round of funding of $14 million from Greylock IL Partners and Norwest Partners.
"We are just at the tip of the iceberg in terms of how large enterprises will be tapping into the power of the public cloud," said Yoram Snir, partner with Greylock IL. "Velostrata's approach of leaving the data on-premises while using the public cloud compute resources de-risks the move to hybrid cloud architecture."
Velostrata will showcase its product at VMware's VMworld Conference in San Francisco Aug. 30 to Sept. 2. The product is currently in beta and is expected to be generally available later this year. No pricing was announced.