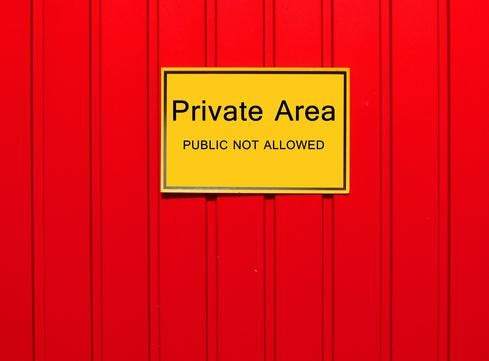 Cloud Vs. On-Premises: 6 Benefits Of Keeping Data Private
(Click image for larger view and slideshow.)
VMware made a key component of its container host software available as open source code on November 16. Photon Controller is a set of services meant to work with its Photon lightweight operating system for running Docker containers.
VMware made the official announcement in Barcelona on Monday, as Docker convened the European version of its DockerCon Conference.
Among other things, the controller's set of services includes VMware's container identity and access management system, Lightwave.
It includes a workload scheduler and the Health Manager monitoring service, intended to keep containers running. The services are loosely coupled behind a single API, where each service can be accessed independently as needed by different end-users' containers in a container cluster.
The controller also includes Apache Zookeeper, whose registry captures the configuration and location of the many parts of a distributed system. If an application consists of many containers spread across a cluster, Zookeeper can keep an ordered hierarchy of the parts.
The Photon Controller works with VMware's version of a container host operating system, Photon Machine, the lightweight Linux that takes up less than 20MB of a host server's memory and is optimized to run containers efficiently.
Together, Photon Controller and the Photon operating system, now called Machine, constitute what VMware has dubbed the Photon Platform. It hopes virtual machine users will adopt the platform as they transition some of their applications to containers, said Mike Paiko, director of product marketing for cloud-native apps at VMware, in an interview.
The move to make Photon Controller as well as Photon Machine open source code puts a key element of how VMware proposes to manage containers into the public domain. It's an unusual move for the strongly proprietary company, which has made limited contributions to open source projects since it spun out Pivotal Software with its many open source products, including Cloud Foundry, in December 2012.
The move will interest the many enterprises that have relied on VMware to virtualize their legacy applications and are now considering a new generation of applications running in Docker containers.
These customers pay VMware handsomely for the proprietary ESX Server and the vSphere management suite. With Photon Machine and Photon Controller available as open source, they are more likely to be enticed into moving to a joint, virtual machine, container infrastructure without feeling they're getting locked into a further dependency on VMware.
Paiko said the controller will get a microvisor in 2016, which amounts to a stripped-down hypervisor to provide minimal virtual machine protections to containers running on a Photon cluster. The microvisor will be based on ESX Server, but, unlike the full-scale hypervisor, microvisor virtual machines will spin up in less than a second, compared to many seconds or several minutes for a typical VM.
[Want to learn how Kubernetes is orchestrating containers? See Kubernetes Augments Container Management Features.]
"The vSphere environment creates virtual machines in a serial fashion. With a microvisor and containers, they can be spun up in parallel," said Paiko in the interview.
The Photon Platform with a microvisor-based controller will be available next year. Until then, Photon Controller is designed to work with the existing ESX Server Hypervisor.
Another key attribute of Photon Controller is that it is designed to work with a range of container orchestration systems, including open source Kubernetes and Docker's Swarm, the open source Mesos cluster creation software and Pivotal Cloud Foundry.
"We have teams using Kubernetes and we have teams using Cloud Foundry. The controller allows ease-of-consumption for both teams," Paiko said.
Photon Controller is available on GitHub under an Apache 2 license, VMware spokesmen said.
**New deadline of Dec. 18, 2015** Be a part of the prestigious InformationWeek Elite 100! Time is running out to submit your company's application by Dec. 18, 2015. Go to our 2016 registration page: InformationWeek's Elite 100 list for 2016.