could arrive before the end of the year, according to some reports. Office for iPad -- the company's first top-to-bottom Office version for tablets -- appears to have contributed to growing Office 365 consumer revenue since launching earlier this year.
OneNote gets more mobile
In the meantime, Apple customers who use OneNote can enjoy several new features. The iOS OneNote update lets users add files from any cloud storage service supported in iOS 8 -- meaning users will be able to pull files from, not only OneDrive, as they could before, but also other popular providers.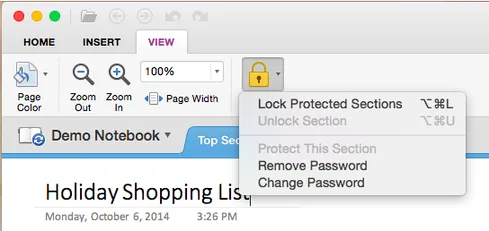 Before Tuesday, Macs and iOS devices could unlock password-protected sections of OneNote notebooks, but to create new protected sections, users needed a Windows PC. Thanks to the update, Apple users can now create and edit password-protected OneNote sections directly from their devices. And iOS 8 users with Touch ID-equipped devices can unlock protected sections using the fingerprint sensor.
The updated iPhone version of OneNote also allows users to more easily move and rearrange content. Both the iOS and Mac updates add the ability to open SharePoint Server notebooks, assuming the user has the requisite Office 365 subscription. Microsoft rounded out the updates with several bug fixes and some interface tweaks to make the iPhone version look better on the larger screens of the new iPhone 6 and 6 Plus.
Who wins in cloud price wars? Short answer: not IT. Enterprises don't want bare-bones IaaS for the same reasons they don't buy many $299 PCs at Wal-Mart. Providers must focus on support, not undercutting rivals. Get the Who Wins In Cloud Price Wars? issue of InformationWeek Tech Digest today. (Free registration required.)