Microsoft is making moves in the wearables space by rolling out a new batch of apps for Apple Watch and Android Wear.
Developers have been working to build offerings for competitor wearable devices throughout the year. Microsoft already offers apps such as PowerPoint, OneDrive, and Skype for both Android Wear and Apple Watch.
The newest wave of wearable productivity apps is bringing Outlook, Wunderlist, and Yammer to Apple Watch; OneNote to Android Wear; and Microsoft Translator to both devices. Read on to learn more about each app and how it's optimized for your wrist:
[More on Microsoft: Sway Launches for PCs, Tablets]
Microsoft Outlook For Apple Watch
A scaled-down version of Outlook for Apple Watch brings your email to your wrist. The app lets you browse and read emails, archive, flag or delete message, or schedule them to appear later. If you want to respond to a message, you can access prewritten responses or voice dictation to write a message of your own. On the watch's Glance screen, you can view unread emails and calendar appointments.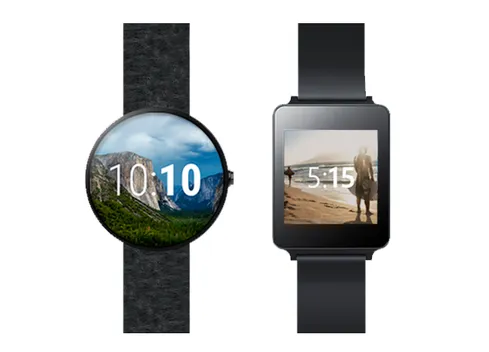 OneDrive For Android Wear
OneDrive notifications let you know about updates and edits to shared documents. In a fun twist on personalization, a new OneDrive watch face will display a photo from the previous 30 days each time the watch is activated.
OneNote for Android Wear helps you stay organized and current on different notes, view notes you've recently accessed, and dictate new notes with the command "Ok Google, take a note."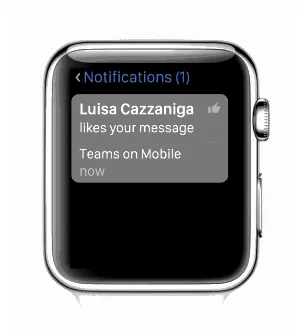 Yammer For Apple Watch
Microsoft is working to release Yammer for Apple Watch, which will provide quick notifications for conversations you're involved in or other announcements on Yammer. You can mark notifications with Like or Mark as Unread, or tap View on Phone to respond to messages with your iPhone.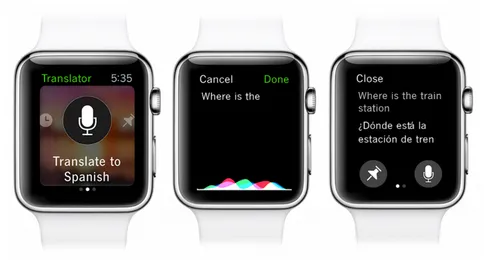 Translator For Apple Watch, Android Wear
The new Translator app for Android Wear and Apple Watch supports 50 languages and lets you speak into your watch for quick translations. If you want to speed up the process, you can browse recently used phrases or pin commonly used phrases and settings to your watch screen.
Redmond does have its own wearable, the Microsoft Band, which can be used to track heart rate, calories burned, and quality of sleep. It also sends alerts for calendar events and email previews, and digital assistant Cortana was added to the Band's list of features earlier this year.
The decision to optimize Microsoft apps for Apple Watch and Android Wear does not mean the Band is fading away; rather, it's another sign of CEO Satya Nadella's mobile-first, cloud-first mission put into play.
Nadella has demonstrated strong commitment to putting Microsoft into as many hands as possible, which has included building apps for competitor PCs, tablets, and smartphones. Outlook arrived on iOS and Android back in January, and Cortana will be released on both platforms later this year.