After announcing strong enterprise earnings last week, Microsoft made two announcements Monday that emphasized its ongoing ambitions to woo consumers: the official rebranding of SkyDrive, the company's cloud storage service, as OneDrive; and the acquisition of the popular Gears of War video game franchise.
Microsoft agreed to rebrand SkyDrive in July, after a British court ruled that Microsoft's use of the name violated a trademark owned by the British Sky Broadcasting Group. Sky Broadcasting claims ownership of the use of "Sky" as a prefix. Microsoft similarly changed the name of the Live Tile UI in Windows 8 from "Metro" to "Modern" following a lawsuit filed by the retail group Metro AG.
In a blog post, Microsoft GM for Consumers Apps and Services Ryan Gavin said the rebrand won't affect services for current SkyDrive and SkyDrive Pro customers. He also alluded to OneDrive's place in outgoing CEO Steve Ballmer's "One Microsoft" strategy.
[What will future Mac vs. PC debates sound like? Read Windows vs. Mac: Desktop Battle Lines Drawn.]
"You want OneDrive for everything in your life," he wrote, paraphrasing the language used in Microsoft's current Windows market campaign, which emphasizes "one" user experience that unites content and services across the Xbox, Windows Phone, and Windows 8.1 tablets, and PCs.
To an extent, "One Microsoft" has emphasized the creation of an insular Windows ecosystem. If you want to use Excel in the same way on both a tablet and PC, you're stuck with Windows. But other products and services are less restricted, particularly in the mobile space. You can't natively run Excel on an iPad or an Android tablet, but SkyDrive/OneDrive apps have been available for some time. Even some of the newer Office apps, such as OneNote, are cross-platform.
This openness represents the future of "One Microsoft," a point Ballmer made when he confirmed the full Office suite will eventually come to non-Windows platforms. Ballmer, who has faced criticism for focusing on low-margin consumer products rather than lucrative enterprise services, has justified Microsoft's consumer strategies as "high value" activities that stretch throughout users' lives, not only from devices in the living room to devices in the office, but also across operating systems. Ballmer mentioned e-mail services such as Outlook as one such activity, but others, such as OneDrive and Skype, clearly tap into the same vein.
As "One Microsoft" becomes more open, it might also diminish the appeal of the Windows platform -- but if Ballmer has been placing the right bets on his way out, that needn't necessarily be the case. With its current strategy, Microsoft is responding to BYOD and consumerization by recognizing that users want to consume services on different devices from different manufacturers. But it's also hoping it can make its own OS and devices more attractive by optimizing them for important services.
OneDrive is available on many platforms, for example, but only Windows devices have the service baked into the file structure. Unfortunately for Microsoft, the strategy hasn't yet paid off.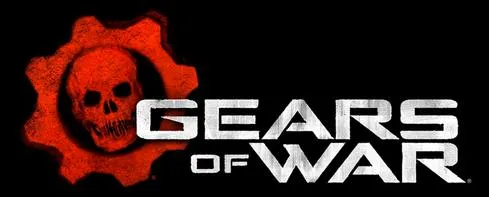 In other news central to Microsoft's consumer goals, the company acquired the rights to the Gears of War series from Epic Games. Rod Fergusson, who played a leadership role on the franchise while at Epic, will join Microsoft to direct development of future Gears of War properties. In a blog post, Microsoft said gamers have bought more than 22 million Gears of War titles, with grosses topping $1 billion.
Microsoft sold a strong 7.4 million Xbox consoles in the most recent quarter, including 3.9 million of the new Xbox One.
Michael Endler joined InformationWeek as an associate editor in 2012. He graduated from Stanford in 2005 and previously worked in talent representation, as a freelance copywriter and photojournalist, and as a teacher.
Having a wealth of data is a good thing -- if you can make sense of it. Most companies are challenged with aggregating and analyzing the plethora of data being generated by their security applications and devices. This Dark Reading report, How Existing Security Data Can Help ID Potential Attacks, recommends how to effectively leverage security data in order to make informed decisions and spot areas of vulnerability. (Free registration required.)