The "mobile first, cloud first" vision is paying off for Microsoft, as indicated by the inagural Businesses @ Work report from identity and mobility management firm Okta. According to the research, Microsoft's Office 365 service has proven most popular among a lineup of 4,000 business apps.
Microsoft CEO Satya Nadella has repeatedly emphasized the importance of mobile and cloud technologies in driving the company's future and supporting its new corporate mission of "empowering every person and every organization on the planet to achieve more."
Office 365 is a core component of this vision. Microsoft's cloud-based productivity suite helped propel commercial cloud revenue to 88% growth during the most recent financial quarter, along with commercial services Microsoft Azure and Dynamics CRM Online.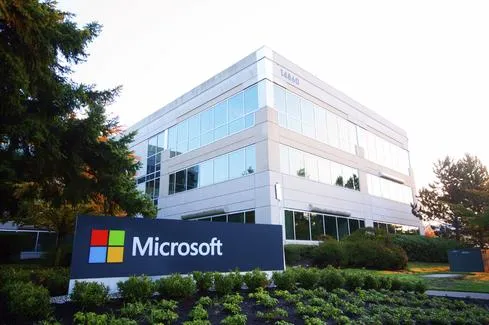 The Okta Businesses @ Work report explores the productivity of modern workers and the various apps, services, and security methods that IT employees, leaders, and developers prefer to use.
[More on enterprise apps: iPad Revamp Targets Business Users]
Okta has 2,000 customers and its products are integrated with more than 4,000 off-the-shelf cloud-based apps. Each Okta customer uses between 11 and 16 off-the-shelf cloud apps. The company collects a range of data to monitor cloud service popularity among its customers. For its Businesses @ Work report, the company compiled data about the use of all 4,000 applications, along with millions of daily authentications and verifications worldwide.
The report indicates Office 365 is a clear leader in driving large corporations to the cloud.
Okta researchers started to track app popularity early in 2012 by monitoring and organizing the apps most commonly used by businesses. Salesforce held the top spot from the start until January 2015, when Office 365 moved to No. 1 after a period of gradually increasing adoption. Other top-ranking apps include Box, Google Apps, Concur, Amazon Web Services, Zendesk, and Dropbox.
When it comes to specific app functions, there are clear leaders in each category, according to the Okta report. Box is the most widely adopted content storage app among customers; Amazon Web Services is most popular for infrastructure; Salesforce wins in CRM.
However, Okta data indicates even tech giants can fall to competition. Google Apps, for example, has fallen to Office 365 in almost every category, including email applications.
The report also sheds light on rapidly growing apps, which could eventually prove threatening to longstanding leaders. Slack grew the fastest among Okta's customers, with a 50% user boost between May and August 2015. PagerDuty came in second among the fastest-growing apps with 25.3% more users in the same period, while SurveyMonkey and Concur tied for third with 23% user growth.
Okta's research also touched on security practices. The company has seen a 40% year-over-year increase in companies using multi-factor authentication (MFA) to protect critical data. Which apps are most often protected with MFA? Amazon Web Services, Salesforce, and Office 365.