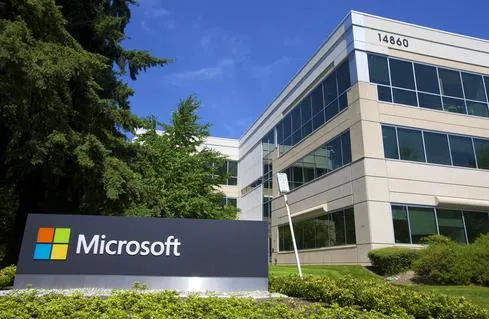 Windows 10, New Devices, Exec Shakeup: Microsoft's 2015
(Click image for larger view and slideshow.)
Redmond decked its (busy) halls this week with a security policy update, features coming to Outlook.com and Outlook for Web, and its latest mobile-focused acquisition. We also learned the company has delayed the release of Surface Hub while raising its price by $2,000.
The purchase of Talko, which Microsoft bought from former executive Ray Ozzie, was confirmed Dec. 21. Ozzie also founded Groove Networks, which Microsoft acquired in 2005.
Talko is an enterprise mobile messaging service intended to give mobile employees a means of calling, texting, and sending picture and video messages to their colleagues. The tech and team behind the service will be integrated into Microsoft's Skype team and continue working on the Skype and Skype for Business platforms.
[How Windows 10 is driving enterprise PC sales.]
Outlook was one of the many Office apps that got a facelift when Microsoft released Office 2016 for Mac and Office 2016 for Windows earlier this year. Now we've learned the updates will continue rolling into the New Year.
In a blog post shared late last week, Microsoft shared plans to deliver a smarter address book and flight confirmations to its online email service.
The smart address book aims to save you from making common email slip-ups, such as forgetting someone's name spelling, neglecting to add someone to a list, etc. To save time when choosing recipients, enter the To: or Cc: lines for a drop-down list of suggested contacts, which are chosen based on your most recent and frequent contacts.
Outlook will also alert you if you misspell the name of a frequent contact. If you type "Kathryn" but typically write to "Catherine", it will ask if you want to change the name. It will also suggest names if it thinks you're forgetting someone in your usual group emails.
A new feature for air travel will automatically source flight confirmation emails (from supported providers) and add the details into your Outlook calendar. The calendar event will be blocked off and include your airport, flight number and destination; you'll also receive a reminder email three hours before takeoff.
If you want to dig out "events from email", go to the Settings icon > Options > Calendar. In the future, Microsoft promises to provide more airline providers and do this for events beyond flights.
These features will begin rolling out in Jan. 2016 to Office 365 First Release customers and the new Outlook.com (in preview). General availability is anticipated in March 2016.
Microsoft has also pushed back the shipping date for its Surface Hub, its massive enterprise productivity device. It was originally supposed to ship Sept. 1, which was delayed to Jan. 1, and has now been delayed to ship sometime during Q1 2016, Petri reported.
If you haven't already ordered a Surface Hub, you'll now pay $2,000 more for it, the report continued. The 55-inch Hub, initially priced at $6,999, will now cost $8,999. The 84-inch model, originally $19,999, will now cost $21,999. The lower price still applies for customers who have already ordered a Surface Hub.
On the security front, Microsoft this week announced plans to block "man in the middle" (MiTM) adware starting in March 2016. Some of these adware techniques include changing DNS settings, injection by proxy and network layer manipulation, said Microsoft. MiTM attacks typically lead to breaches and poor user experience.
To give more control to users and make it harder for adware builders to interfere with Web browsers, Microsoft is updating its Adware criteria "to require that programs that create advertisements in browsers must only use the browsers' supported extensibility model for installation, execution, disabling, and removal," it reported.
**Elite 100 2016: DEADLINE EXTENDED TO JAN. 15, 2016** There's still time to be a part of the prestigious InformationWeek Elite 100! Submit your company's application by Jan. 15, 2016. You'll find instructions and a submission form here: InformationWeek's Elite 100 2016.