Windows 10 and mobile apps were two key themes of Microsoft's announcements this week. Redmond launched its Authenticator app on iOS and Android, fingertip support on Office for iPhone, and the Windows 10 Anniversary Update for mobile devices.
Mobile app updates include the ability to draw, write, or highlight with your finger on Microsoft Office for iPhone. This feature was previously limited to Office on Windows and iPad but is now available in the iPhone versions of Word, Excel, and PowerPoint.
You can access this feature in the Draw tab within each app. There, you'll see a simplified layout so you can scribble on PowerPoint slides, highlight Word text, or edit Excel cells.
The company also released an Insider update for Office Mobile on Windows 10. If you're part of the preview program, you can get version 17.7341 and test new features including the Find feature and closed captions for PowerPoint, editable ink in OneNote for Windows tablets, and the ability to format cells as special data types in Excel.
On August 15, Microsoft released its new, unified Authenticator app for iOS and Android devices.
The app, which was initially announced in July, was built to combine the best parts of Microsoft's other authentication apps to work with both Microsoft accounts and Azure AD accounts for businesses and consumers. Previously, the two types of accounts had separate authenticator apps.
Some of the benefits Microsoft promises in Authenticator include a revamped user experience, fingerprint-based approval instead of passcodes, and certificate-based authentication for enterprise users. It also supports Apple Watch and Samsung Gear.
The Windows 10 Anniversary Update arrived on mobile devices this week. Microsoft began rolling out the update to PCs on August 2 and promised it would come to mobile devices in the following weeks.
Users running Windows 10 Mobile can download the update by going to Settings > Update & security > Phone update > Check for updates.
New features in the mobile Anniversary Update include camera improvements, updates to Cortana and Action Center, and the new Skype Preview app for the Universal Windows Platform. Wallet supports tap-to-pay for users who subscribe to particular banks and have a Lumia 650, 950, or 950 XL.
Windows Insiders in the Fast ring received preview build 14905 for PCs and mobile devices. On top of the usual improvements and fixes, this release brought a newly refined sound set to mobile users but no significant new features to PCs.
[Read: Microsoft, MIT team up to create "smart" tattoos for phone control.]
Microsoft is changing the way updates are delivered for Windows 7, Windows 8.1, Windows Server 2008 R2 SP1, Server 2012, and Server 2012 R2. Cumulative updates will be delivered each month in a way similar to the update schedule employed for Windows 10.
Starting in October 2016, Microsoft will employ a "rollup model" so all supported versions of Windows receive updates in the same way. As part of this model, updates for older systems will be combined in a single release, so there are fewer updates to manage and it's easier to bring systems up to date.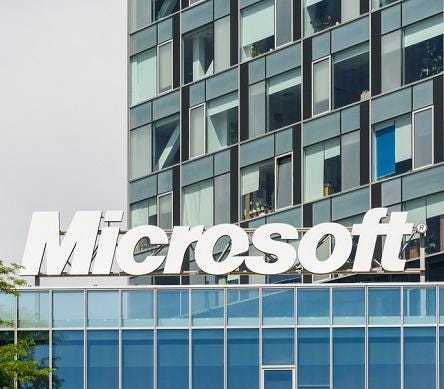 Microsoft PowerShell, its command-line shell and scripting language, was made open source this week. The company released alpha editions of PowerShell Core to work on Ubuntu, Centos, Red Hat, and Mac OS X.
This update demonstrates Microsoft's continued effort to support users on various systems, which has been a key focus of CEO Satya Nadella. Earlier this year, Microsoft made SQL Server available for Linux and announced the Bash shell from Ubuntu would run natively on Windows 10.