they still occupy the full screen (or at least the screen's full vertical space, if you're in Snap mode), but they now include desktop-style icons in the top right to minimize or close the app. Modern apps hide the taskbar, but it's still accessible if you mouse to the bottom of the screen. Essentially, whereas the original version of Windows 8's handling of legacy and Modern apps is jarringly different, Windows 8.1 Update lets you use both types interchangeably.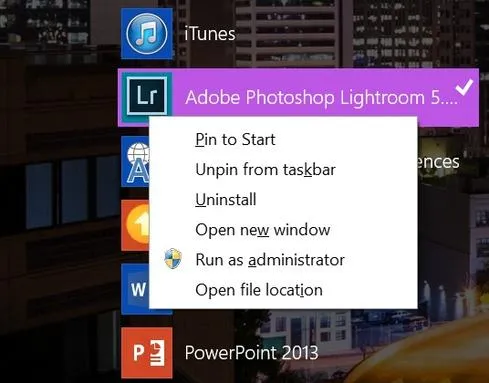 3. Navigate recently-opened apps.
If you're constantly switching among Modern-style apps, the taskbar is a great tool. Users can also rapidly shuffle between apps by opening a list of recently-launched titles. This was available in the original version of Windows 8, but because Windows 8.1 encourages multitasking, it's more useful now.
On touch-enabled devices, you can summon the list by swiping from the left then moving your finger back toward the edge. With a mouse, move your pointer to the upper-left corner, and then drag it down the edge of the screen. Keyboard users can access the list by simultaneously pressing the Windows key and Tab. If you're accessing this list from the Start screen, it includes a tile for the desktop, but if you're already in the desktop, the list contains only Modern apps.
4. Use Jump Lists.
Jump Lists have been around since Windows 7, but because Windows 8.1 orients navigation around the taskbar, they're more useful than ever. You can summon the Jump List for any app on the taskbar by navigating to the app's icon and right clicking. If you're touchscreen-inclined, you can also trigger Jump Lists by pressing down on the icon for a second, then releasing -- but keep in mind that taskbar icons, like other desktop UI elements, are small, and not particularly touch-friendly.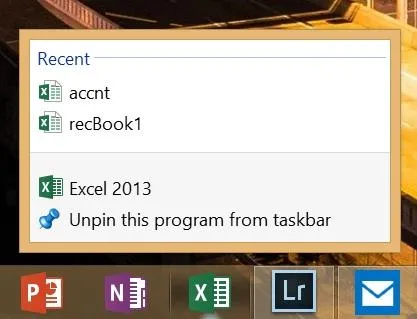 Once opened, the Jump List provides quick access to recent files, frequent destinations, or basic controls associated with the app. Jump Lists allow you to view the last 15 Excel files you've opened, for example, open a new tab, or unpin an app from the taskbar.
5. Keep an eye on file associations.
As mentioned, Windows 8.1 still isn't perfect. Some Modern apps, such as Internet Explorer and OneNote, have desktop equivalents. If you haven't tweaked your system settings, when you open a file, Windows might not choose the version of the app you wanted. This problem contributed mightily to Windows 8's reputation as a disjointed product. Users who clicked email links from the desktop were surprised and confused when they were thrust into the Modern version of Internet Explorer, for example.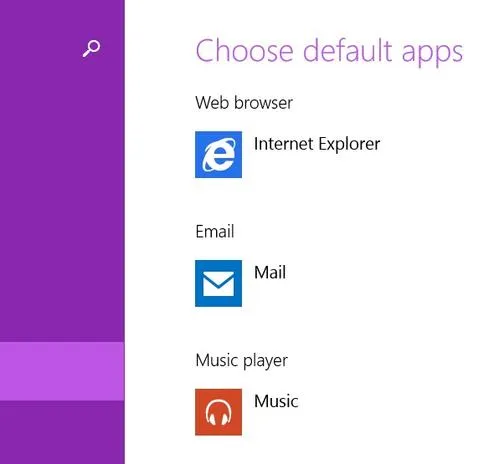 With Windows 8.1 Update, Microsoft attempted to address this problem. Tablets still use Modern apps for many files, but laptops and PCs more often default to desktop versions instead. This change should make the OS less jarring out of the box, but to make things perfect, users can still manually select their preferred default programs. You can access the controls for this in both interfaces, either through the desktop Control Panel, or by taking the following steps: swipe the Charms menu, then select Settings, Change PC settings, Search and apps, and, finally, Defaults. The easiest way, though, is to simply search for Default Programs.
InformationWeek's June Must Reads is a compendium of our best recent coverage of big data. Find out one CIO's take on what's driving big data, key points on platform considerations, why a recent White House report on the topic has earned praise and skepticism, and much more.